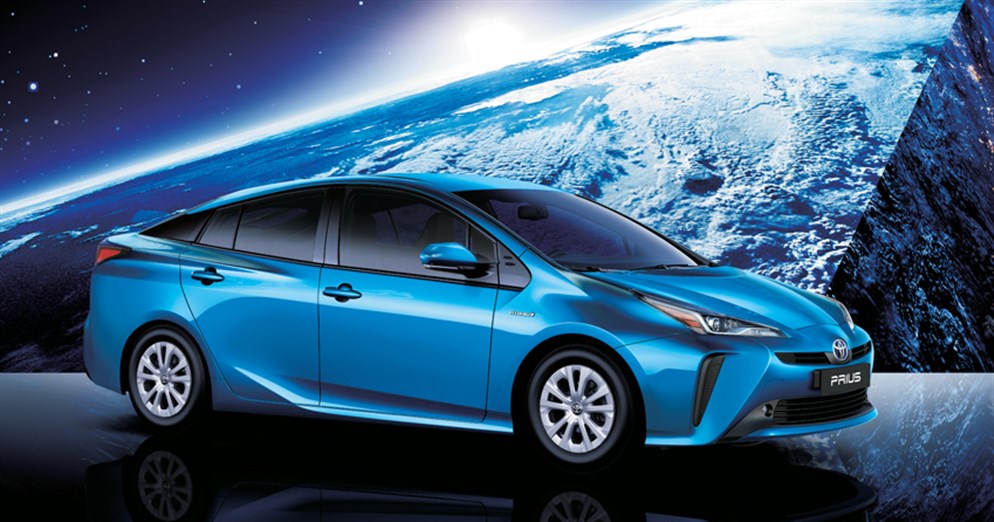 Toyota Prius wins "Future of Motoring"
A Jury of fifteen independent motoring journalists from leading automotive publications throughout the Middle East and North Africa presented the Toyota Prius with the "Future of Motoring" award. The recognition is an illustration of Toyota's belief that hybrids can make a different to our future mobility and the planet's wellbeing.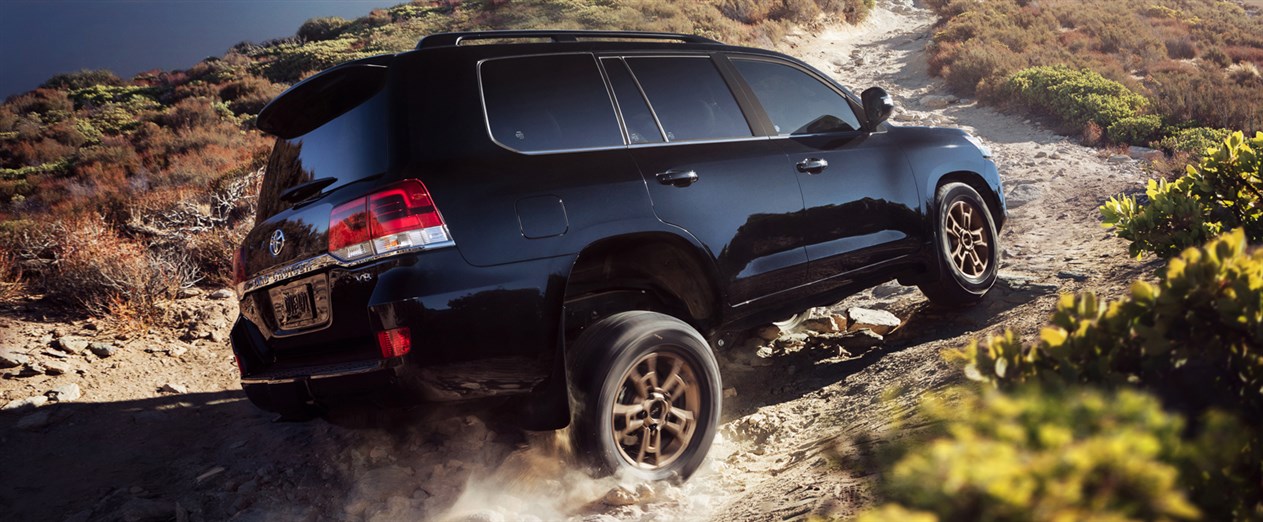 Toyota Value
Toyota is proud of its award-winning family of vehicles. Learn more about Toyota's recognition, awards and ratings below for best designs, value, reliability and safety.
Toyota is ranked as the 7th Top Global Brand by Interbrand

Toyota is ranked as the Best Japanese brands for 2018 as per Interbrand

Kelley Blue Book Official Guide recognizes Toyota as having the Best Resale Value, 2018

Toyota is commended as the World's Greenest Automaker, December 2017

Toyota is again named The " World's Most Admired" Motor Vehicle Company by Fortune, February 2017

Toyota 1st World's Automotive Manufacturer in 2017

Toyota is ranked as the Best Japanese brands for 2017 as per Interbrand

Good Housekeeping Names Toyota Prius Two Eco " Best New Hybrid" January 2017

Toyota Leads the industry with the most IIHS 2017 " Top Safety Pick+" Awards:

Toyota Prius

Toyota Corolla

Toyota Camry

Toyota 1st World's Largest Automotive Manufacturer in 2016

Toyota is ranked as the Best Japanese brands for 2016 as per Interbrand
Yaris:

Toyota Yaris scooped 'Best Sub-compact Sedan' award at the Middle East Car of the Year awards 2019





Prius:

2017 Toyota Prius wins "Future of Motoring" during the Middle East Car of the Year Awards





Corolla:

2018 Toyota Corolla wins a IIHS TSP (Insurance Institute for Highway safety Rating for 2018 Corolla, Vehicle Class Small Cars)

2018 Toyota Corolla received the NHTSA 5-star Overall Safety Rating

2018 Toyota Corolla is named the Highest Quality Compact Car as per J.D. Powers

Toyota Corolla Scoops "Best Small Sedan" Award at 2018 Middle East Car of the Year Awards





Camry:

Toyota Camry crowned 'Best Midsize Sedan' at the Middle East Car of the Year awards 2019

2018 Toyota Camry is an IIHS TSP+ when equipped with LED lights. (Insurance Institute for Highway safety Rating for 2018 Camry, Vehicle Class Midsize Cars.

2018 Toyota Camry received the NHTSA 5-star Overall Safety Rating. Government 5-star Safety administration's (NHTSA's) new car Assessment Program.

2016 Toyota Camry recognized as "Best Midsize Sedan" by Middle East Car of the Year (MECOTY Award)
Crossover & SUV Segment Awards:
RAV4:

2018 Toyota Rav4 is an IIHS TSP+ when equipped with LED lights. (Insurance Institute for Highway safety Rating for 2018 Rav4, Vehicle Class Small SUV).

2018 Toyota Rav4 received the NHTSA 5-star Overall Safety Rating. Government 5-star Safety administration's (NHTSA's) new car Assessment Program.





Fortuner:

2017 Toyota Prius wins "Future of Motoring" during the Middle East Car of the Year Awards





Hilux:

2017 Toyota Fortuner won distinction of best "Mid-Size SUV" by Middle East Car of the Year (MECOTY) Award




Hybrid & Green Technology Awards:
Prius:

2018 Toyota Prius is an Insurance Institute for Highway Safety Top Safety Pick. (Insurance Institute for Highway safety Rating for 2018 Prius, Vehicle Class Small Cars).

2017 Toyota Prius received the Middle East Car of the Year MECOTY Awards under the category of "The Future of Motoring".

2018 Toyota Prius Received the NHTSA 5-Star Overall Safety Rating. Government 5-star Safety administration's (NHTSA's) new car Assessment Program