Ready For Business
Designed to set new standards, the Dyna lineup combines the rugged strength required for high performance and in every business situation with new, higher levels of comfort and environment-friendless.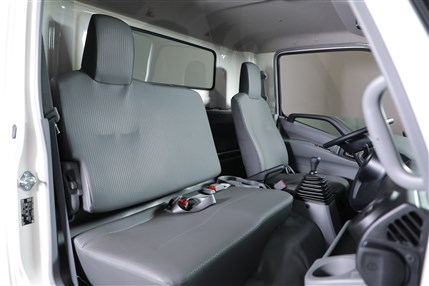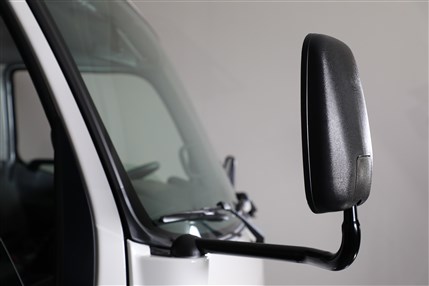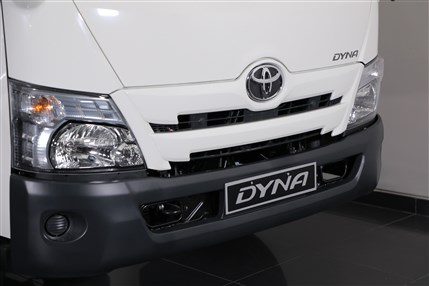 ENGINE & MECHANICAL FEATURES
Toyota Dyna :
Dyna 200
- 4,009 cc Turbo, in-line 4 cylinders Diesel / 114HP@2,500RPM
- Torque: 324 NM @ 1,600 RPM / Fuel Tank Capacity = 80 liters

Dyna 400 Long
- 4,009 cc Turbo, in-line 4 cylinders Diesel / 139 HP @ 2,500 RPM
- Torque: 402 NM @ 1,600 RPM / Fuel Tank Capacity = 100 liters

EXTERIOR
FEATURES
Tough, rugged, dependable and built to handle heavy loads and multiple configurations with ease.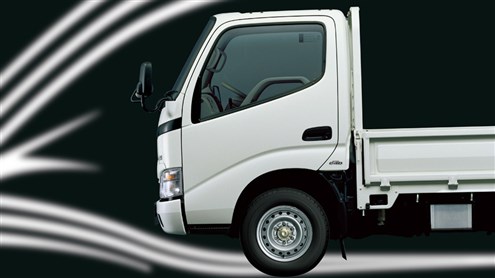 The larger glass area in the front and side windows contributes to easier driving by expanding the driver's filed of vision. The use of wide-view mirrors improves the view to the rear and around the cab.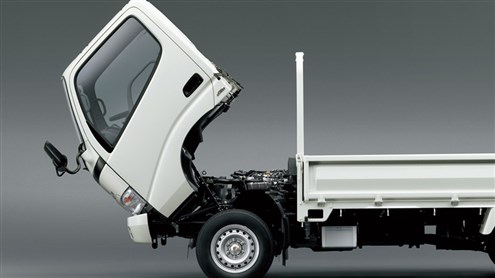 The tilt cab (standard for all Dyna models) provides easy access to the engine, which also translates to easier maintenance.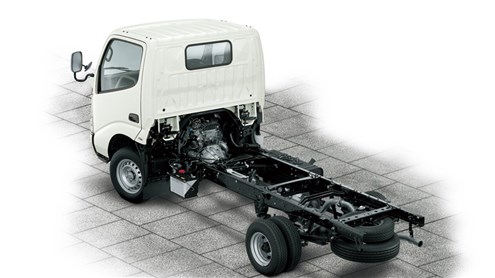 Dyna's rugged frame is made of steel plate of 6mm thick, for unrivalled durability. This exceptional strength makes even heavy loads an easy haul, and optimal heavy-duty combinations are a cinch. In addition, plenty of room between the back of the cab and rear axle makes Dyna ideal for a wide range of cargo.

INTERIOR
FEATURES
Swipe left and right to view more*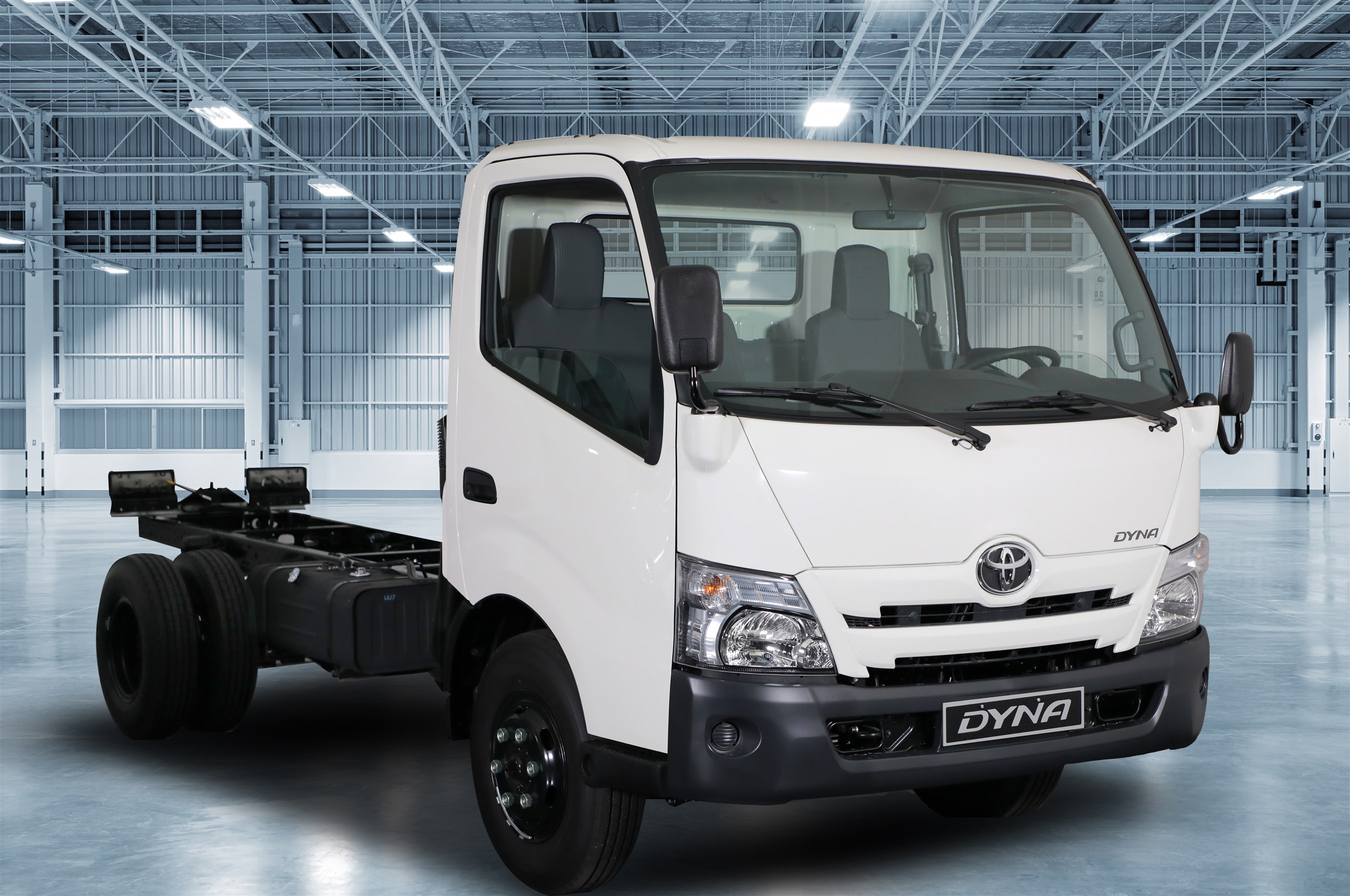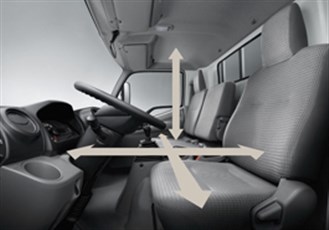 Cabin Space
Increased leg and headroom are assured by making the front pillar more upright.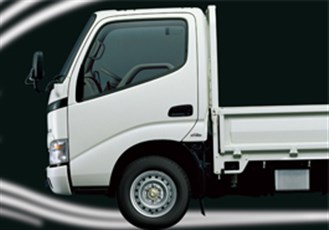 Quiet Cabin
To keep the cabin interior quiet, all floor panels are covered with sounds-insulating asphalt sheets. Plush surfaces throughout the cabin exterior help to minimize wind noise.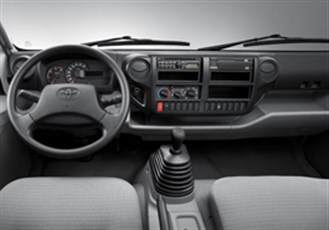 Interior Cabin
The interior cabin of the Dyna is equipped with many features including, power steering wheel and column, power windows, optional air conditioning central lock, radio AM/FM, ample storage including glove compartment, reverse safety buzzer amongst others.


TOYOTA SAFETY
The Dyna lineup incorporates many safety technologies to help minimize cabin deformation and support driver safety in the unlikely event of a collision. The cabin floor is reinforced with extra hard and rigid steel, and side impact beams further support the strength of the Dyna's rugged body.
Warranty
Always
2
YEARS, or 100,000 kilometer warranty, whichever comes first. Conditions and terms apply.
Disclaimer
BUMC s.a.l. reserves the right to modify the information contained in this site at any time without notice. While BUMC s.a.l. makes all reasonable efforts to ensure that all material on this site is correct, accuracy cannot be guaranteed and does not assume any responsibility for the accuracy, completeness or authenticity of any information contained in this site.
• This site and all information and materials contained herein are provided to you as is without warranty of any kind.
• BUMC s.a.l. is not responsible for information contained on Toyota models on independent websites and cannot confirm its validity.
• All information, imagery and videos are copyrighted and cannot be replicated or used.
• Photos are for illustration purposes only.


Packages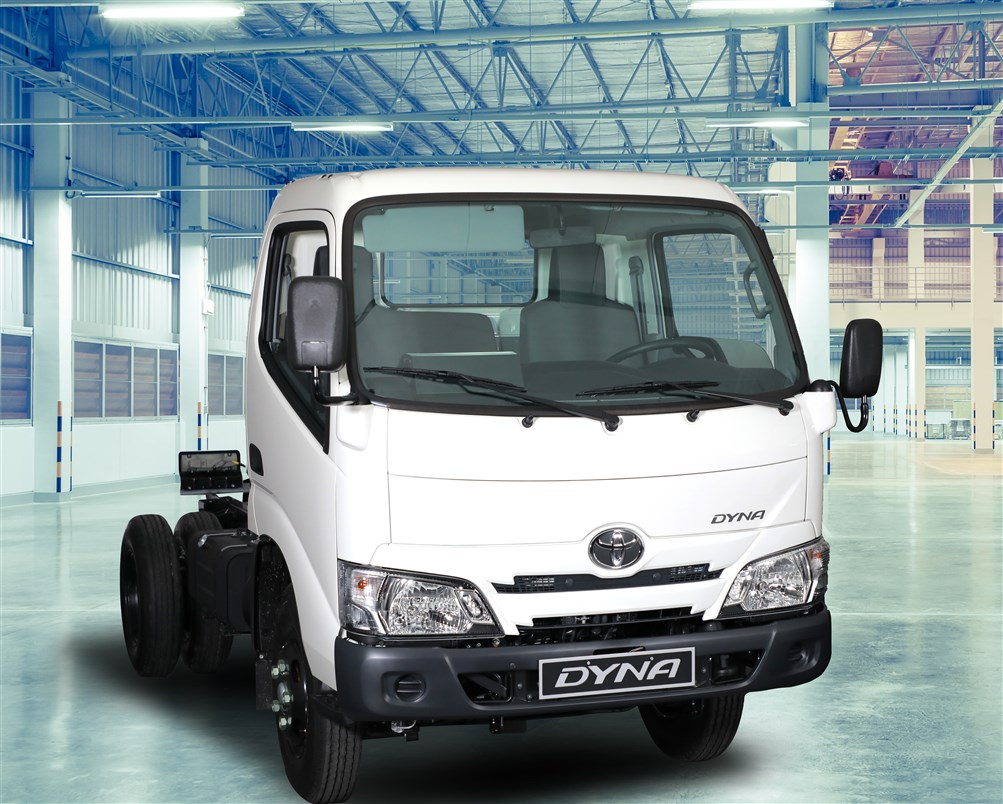 Dyna 200
- 4,009 cc Turbo, in-line 4 cylinders
- 114 HP @2,500 RPM
- Torque: 324 NM @ 1,600 RPM
- Fuel Tank Capacity = 80 liters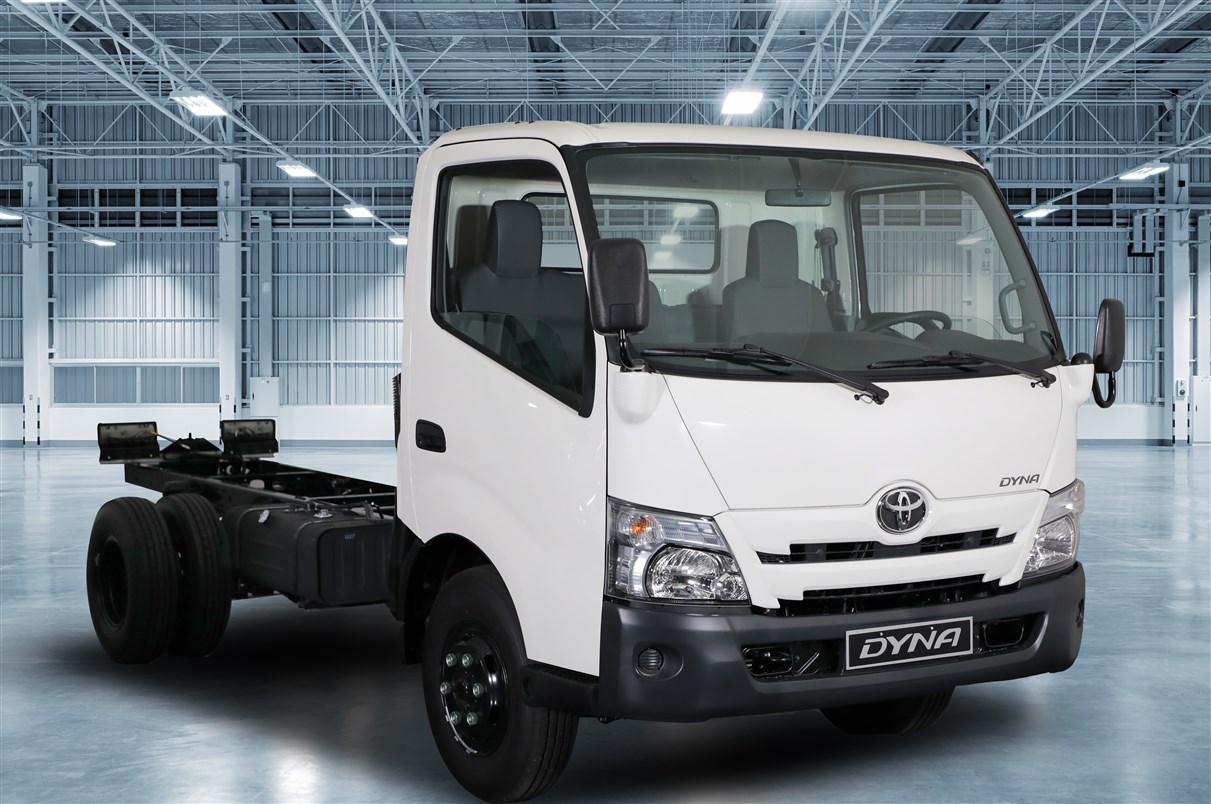 Dyna 400 Long
- 4,009 cc Turbo, in-line 4 cylinders
- 139 HP @ 2,500 RPM
- Torque: 402 NM @ 1,600 RPM
- Fuel Tank Capacity = 100 liter
Specifications
Major Dimensions & Vehicle Weights (unit)
Overall
Length (mm)
Width (mm)
Height (mm)
Wheelbase (mm)
Cargo Space
Kerb Weight (KG)
Gross Vehicle Weight (KG)
Deck Height (mm)
Deck Width (mm)
Deck Length (mm)
Payload
Payload
Engine
Engine
No. of Cyls.
Fuel Type
Drive System
Power Steering
Engine Brake
Motor Generator
Max Torque
Max Torque
Max Output
Max Output
Tires & Wheels
Sizes
Tires
Seating Capacity
Seats
Seats
Hybrid Battery
Hybrid
Type
Interior
More Options
Steering Wheel Audio Controls
Remote Key
Leather Finishes
Parking Sensors
Push Start Button with Keyless Entry
Cool Box
Rearview Camera
Panoramic View Monitor Camera
Power Windows
Central Lock
Radio, AUX, USB, Bluetooth
Radio, AUX, USB, Bluetooth
Driver & Passenger Sun Visor
LCD Multi-Information Display
Ash Tray
A/C
Tilt & Telescopic Urethane Steering Wheel
Exterior
More Options
Chrome Finishes
Fog Lights
Alloy Wheels
Sunroof
Number of Doors
Spoiler
Running Board
Sporty / Adventure Accents
Panoramic Sunroof
Reverse Safety Buzzer
Intermittent Windshield Wiper
Heavy Duty Chassis
Halogen Headlamps
Fuel Cap with Key
Tiltable Cabin