The Yaris Life
A style that means being different. Leading a way of life that sees you take care of your own values while always looking for new forms of excitement. Following dreams you've had of being active and stylish every day. Together with Yaris.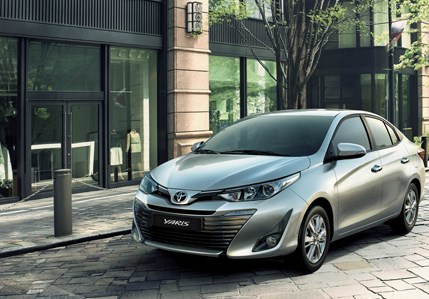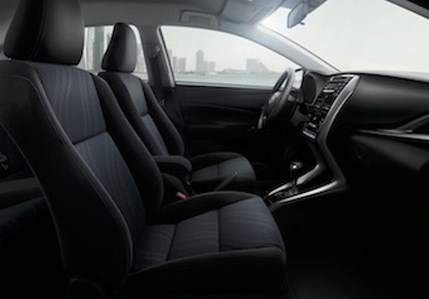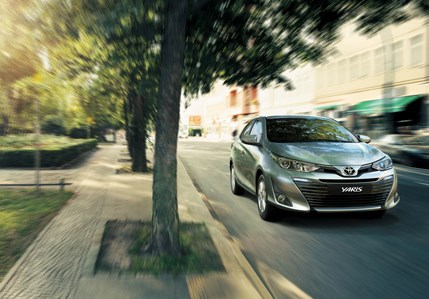 ENGINE & MECHANICAL FEATURES
The YARIS engine generates ample power along with high fuel efficiency and low emissions. Add a Continuously Variable Transmission (CVT), which delivers smooth, effortless acceleration, and you have an unbeatable combination for eco-friendly driving performance.

- 1.5L Dual VVT-I DOHC Engine with 16 Valves
- 109 HP @ 6,000 RPM
- 140 NM Torque @ 4,200 RPM
- 7 speed CVT Transmission with sequential shift
- Electric Power Steering

TECHNOLOGY
The Toyota Yaris sedan provides smart technology for a smarter drive, offering several features like a USB port that allows you to make every drive instantly better with your own soundtrack or charge your phone, Bluetooth connectivity that allows you to stream wirelessly, talk on the phone and a fully adjustable cockpit. Plus there's so much more to discover!

EXTERIOR
FEATURES
Drawing More Attention
Yaris' dynamic front end conveys a high-grade look the moment you see it. Its body lines create an impression both energetic and advanced. People just can't take their eyes off it.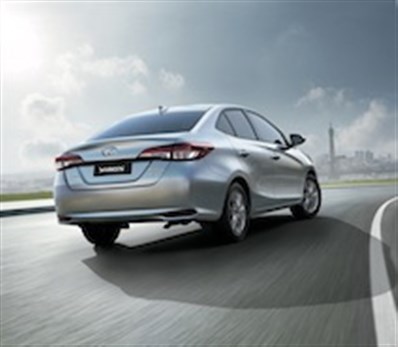 The sporty nature of the Yaris is evident from all sides - especially the rear. That's because of its rear combination lamps with rear fog lights.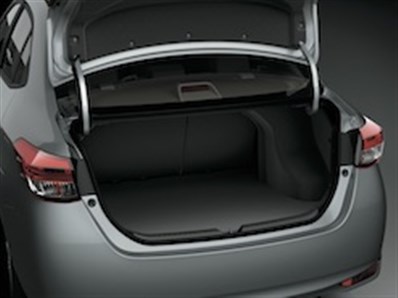 The Toyota Yaris cranks up convenience with its ample luggage space allowing maximum cargo and comfort.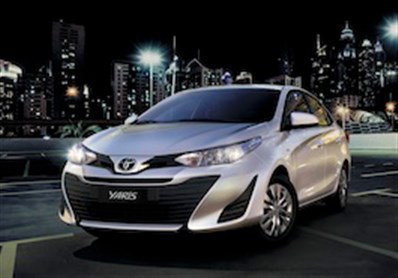 Four halogen headlamps elevate the visibility and style of the Yaris.

INTERIOR
FEATURES
Swipe left and right to view more*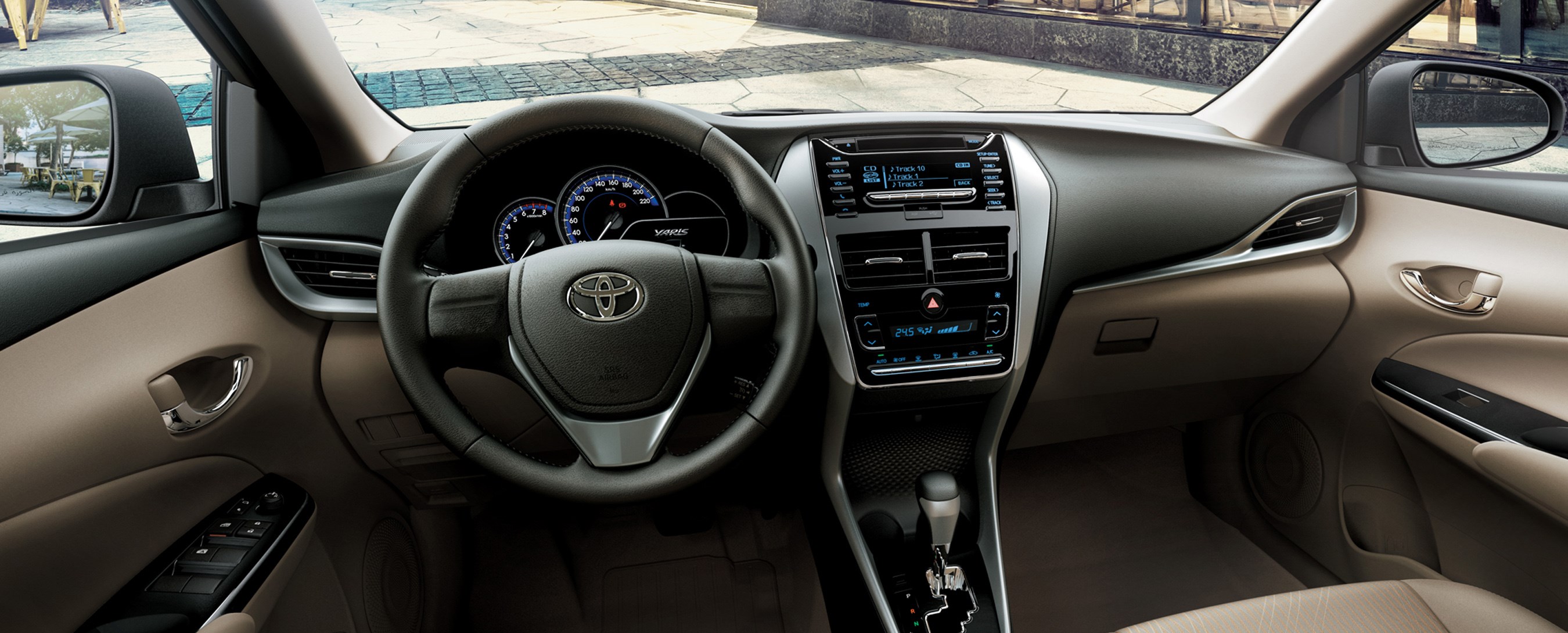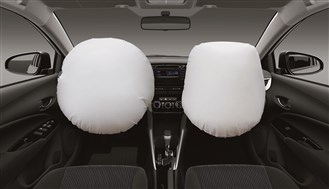 SRS airbags are adopted to help reduce impact on passengers in the event of acollision.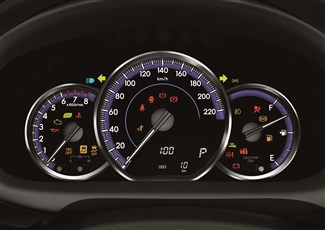 Multi-Information Display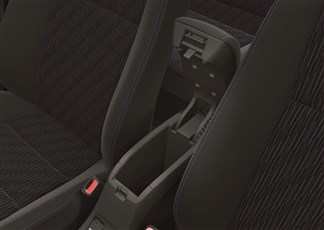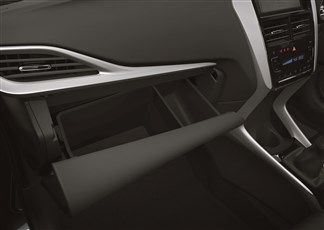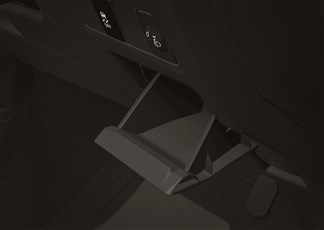 Driver Side Storage Space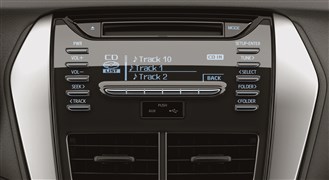 Audio System with AM/FM/CD/USB/AUX and Bluetooth Connectivity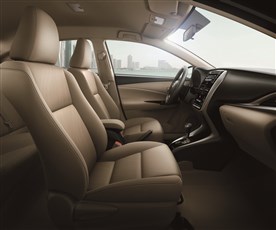 The cockpit exudes a sophisticated and dynamic ambience while cosseting you in comfort and quietness you feel could last forever.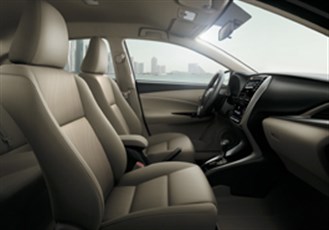 The cockpit exudes a sophisticated and dynamic ambience while pampering you in comfort and quietness you feel could last forever.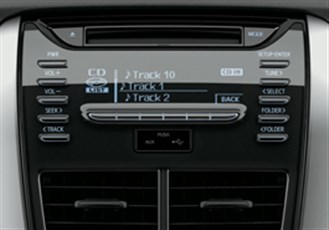 Audio System with AM/FM/CD/USB/AUX with Bluetooth Connectivity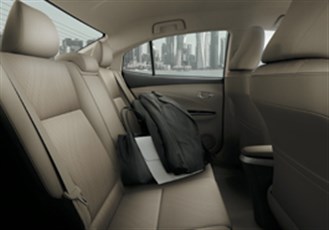 With plenty of legroom and comfortable ergonometric back seating and headrests, all passengers can enjoy a comfortable journey.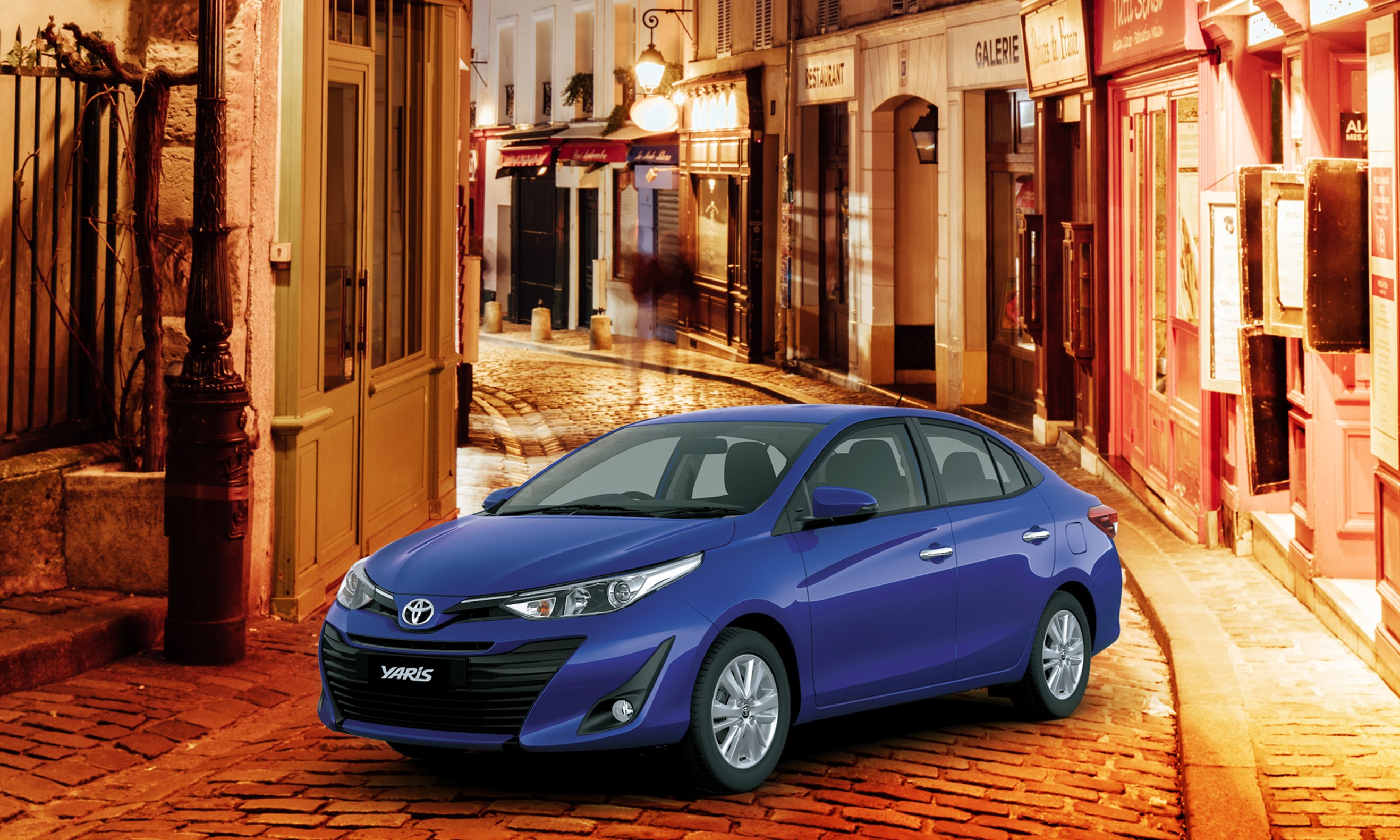 TOYOTA SAFETY
Confidence Under Pressure
The new Toyota Yaris comes with Toyota's reputation for safety. Active technologies allow you to be confident even under the most intense driving pressures. Whether in the city, out of town, or on the highways – no matter what, you can trust the Yaris is ready.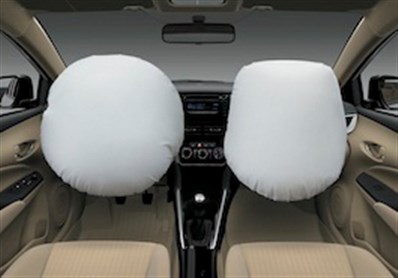 SRS airbags are adopted to help reduce impact on passengers in the event of a collision.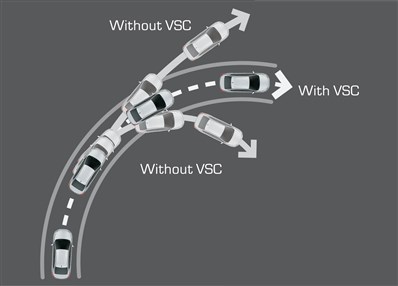 Vehicle Stability Control detects lateral skidding during cornering, automatically controlling engine output as well as the braking force on each tire, helping the driver to maintain control.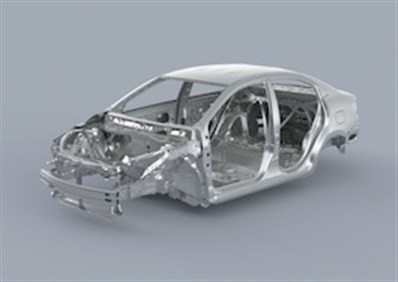 While adoption of a high-strength cabin structure helps to reduce cabin deformation. The body structure also helps to mitigate impact in the event of a pedestrian collision.
Warranty
Always
3
or 100,000 kilometer warranty, whichever comes first. Conditions and terms apply.
Disclaimer
BUMC s.a.l. reserves the right to modify the information contained in this site at any time without notice. While BUMC s.a.l. makes all reasonable efforts to ensure that all material on this site is correct, accuracy cannot be guaranteed and does not assume any responsibility for the accuracy, completeness or authenticity of any information contained in this site.
• This site and all information and materials contained herein are provided to you as is without warranty of any kind.
• BUMC s.a.l. is not responsible for information contained on Toyota models on independent websites and cannot confirm its validity.
• All information, imagery and videos are copyrighted and cannot be replicated or used.
• Photos are for illustration purposes only.

* The SRS airbags are supplemental devices to be used with the seatbelts. The driver and all passengers in the vehicle must wear their seatbelts properly at all times. Never install a rear-facing CRS (Child Restraint System) on the front passenger's seat. For a forward-facing CRS, it is recommended you use it in the rear seats. Please do not use accessories for the seats which cover the parts where the SRS side airbags should inflate. Such accessories may prevent the SRS side airbags from activating correctly, causing serious injury. The photo shows all the SRS airbags activated for display purposes only (the SRS side and curtain shield airbags only inflate on the side of the collision in an actual accident). For details on these and other important safety features, be sure to read the Owner's Manual carefully.
** People and obstacles that show in the monitor differ from the actual position and distance. Do not rely completely on the monitor and make sure you check the safety around the vehicle with your own eyes when driving.


Specifications
Major Dimensions & Vehicle Weights (unit)
Overall
Length (mm)
Width (mm)
Height (mm)
Wheelbase (mm)
Engine
Engine
No. of Cyls.
Fuel Type
Motor Generator
Max Torque
Max Torque
Max Output
Max Output
Tires & Wheels
Sizes
Tires
Seating Capacity
Seats
Seats
Hybrid Battery
Hybrid
Type
Interior
More Options
Steering Wheel Audio Controls
Remote Key
Leather Finishes
Parking Sensors
Push Start Button with Keyless Entry
Cool Box
Rearview Camera
Exterior
More Options
Chrome Finishes
Fog Lights
Alloy Wheels
Sunroof
Number of Doors
Spoiler
Running Board
Sporty / Adventure Accents