Go Farther Together with Great Confidence
Highlander is replete with cool and composure. Take in its powerful-looking form. Then take the wheel and experience the excellent usability and outstanding ride. Highlander's driving experience should give you enormous confidence.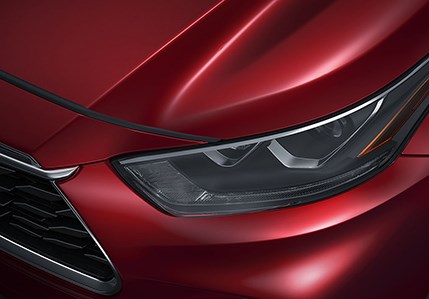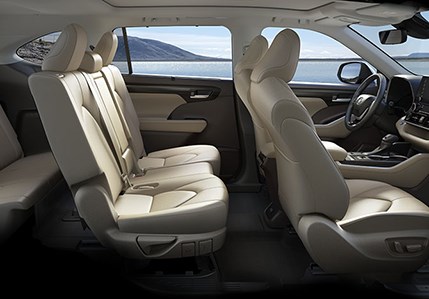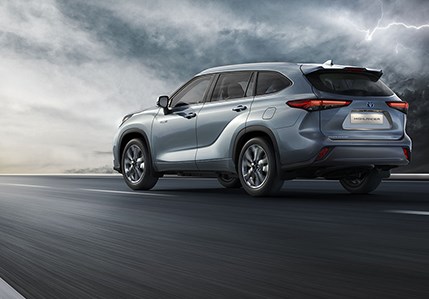 ENGINE & MECHANICAL FEATURES
Whatever the driving conditions, Highlander assures you of an uninterrupted drive. Its hybrid technology draws out the performance worthy of an SUV.
Newly Developed Powerful E-Four The Highlander Hybrid is available with E-Four—Toyota's motor-assisted All-wheel drive system that simultaneously achieves exceptional driving performance and fuel efficiency for hybrid vehicles.

- 2.5L 4-Cylinder 16-Valve DOHC Engine with Electric Motor & EV Driving Mode
- Total Combined Horsepower = 240 HP
- All Wheel Drive
- ECVT Transmission with Sequential Shift Mode
- Fuel Tank Capacity = 55 Liters
TECHNOLOGY
Always Ready for the Scenic Route
Toyota continues to play a leading role in constantly innovating and developing technologies that protect the environment, which is also a strategic imperative that forms the cornerstone of the company's business. The hybrid system mates a motor that provides power at low speeds with an engine that delivers it at high speeds, and optimizes control of both for efficient driving performance.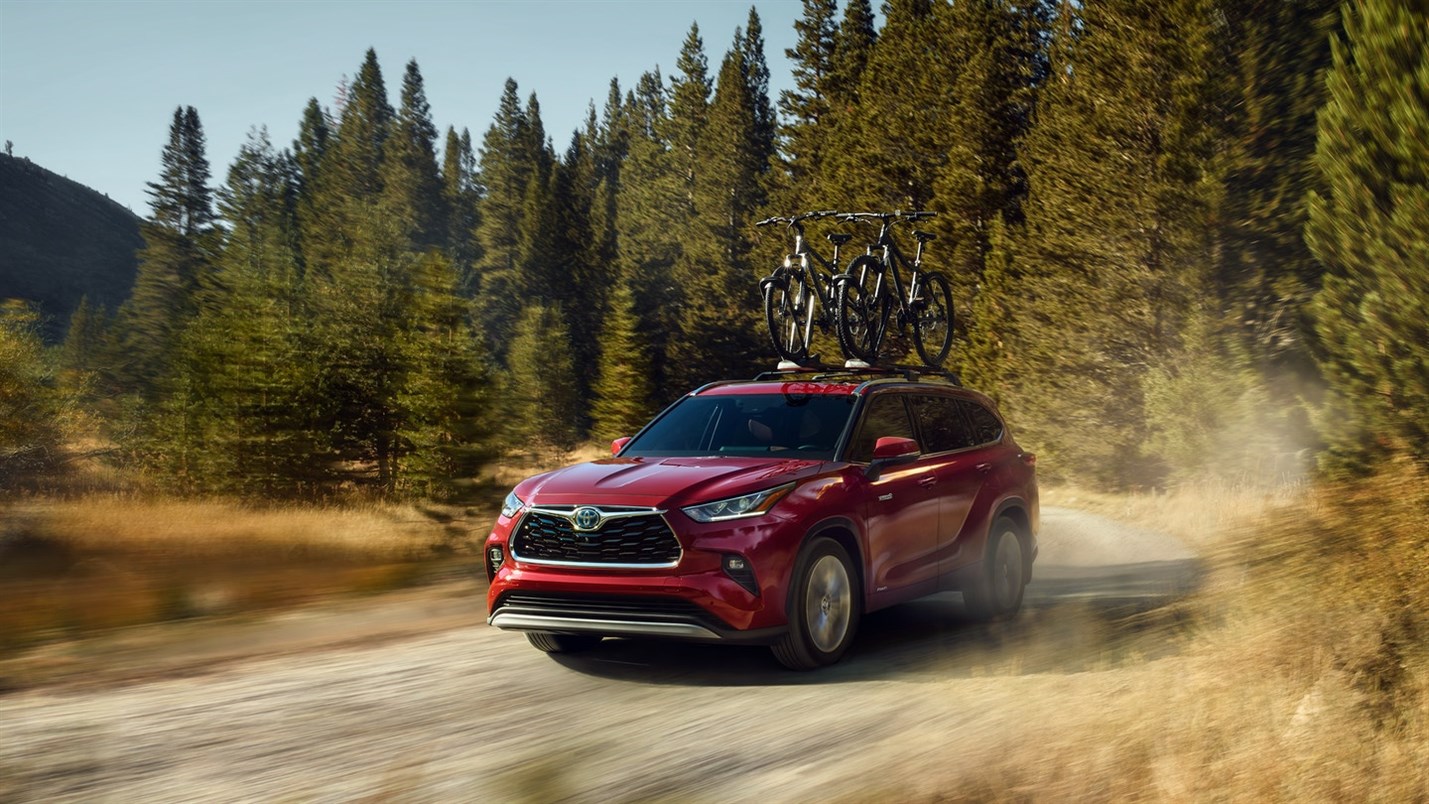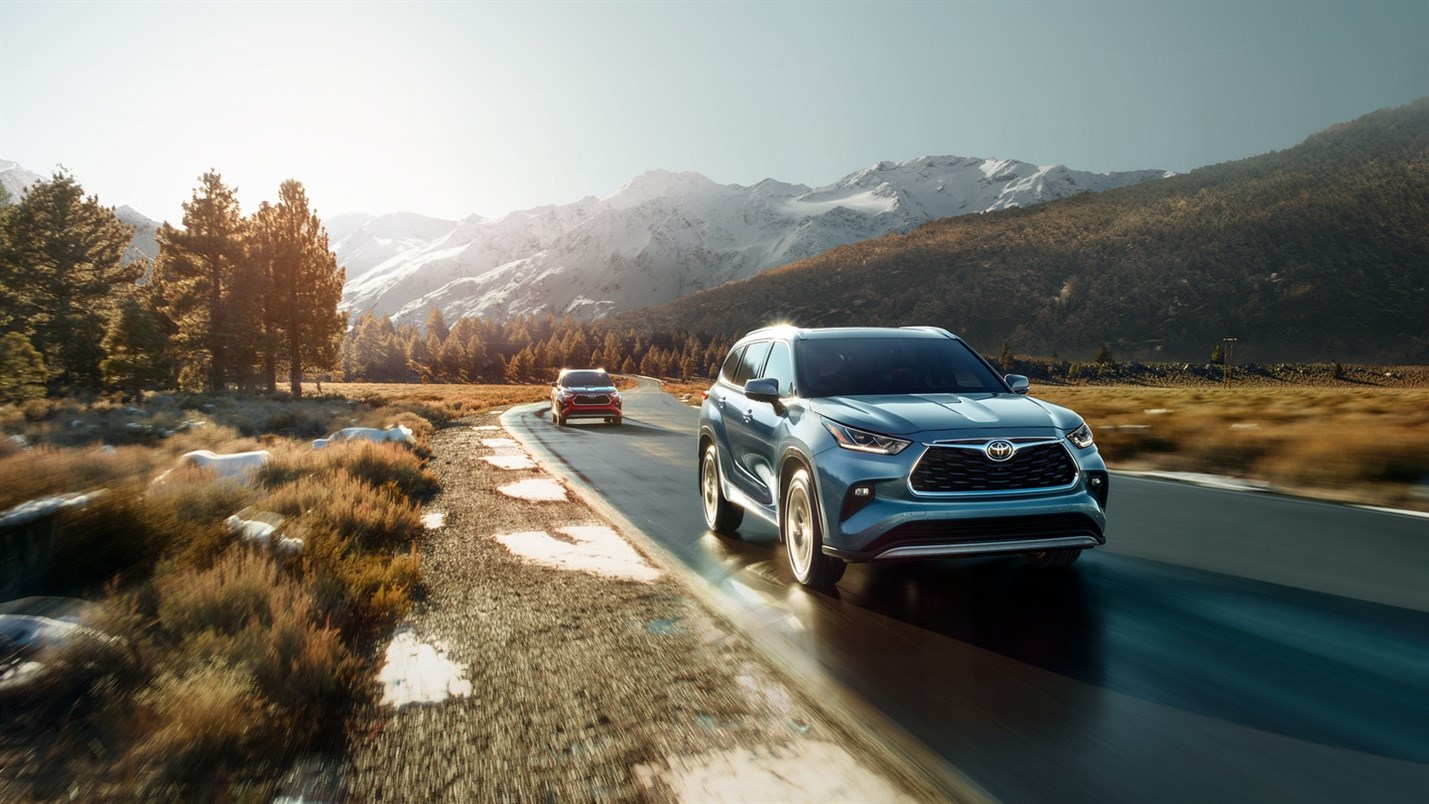 EXTERIOR
FEATURES
A space where you can calm down, and at times revive yourself. And wherever you go, look forward to enjoying moments of driving just as you please.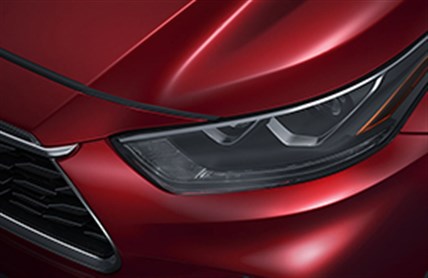 LED Headlights
The dynamic front end of Highlander Hybrid show off its modern look. The stylish LED headlights provide a crisp, clean light, and daytime running lights.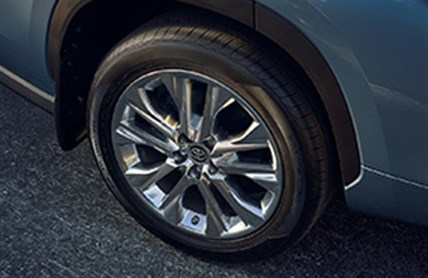 18-inch Wheels
Highlander Hybrid shows off more with its available 18-inch alloy wheels, these stylish wheels add more sophistication with compromising performance.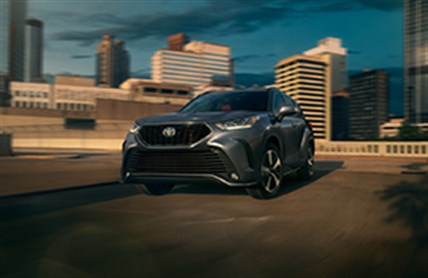 Captivating Exterior Design
Highlander Hybrid's bold design is hard to ignore its chiseled shape and contoured lines display the perfect balance power & refinement.

INTERIOR
FEATURES
Swipe left and right to view more*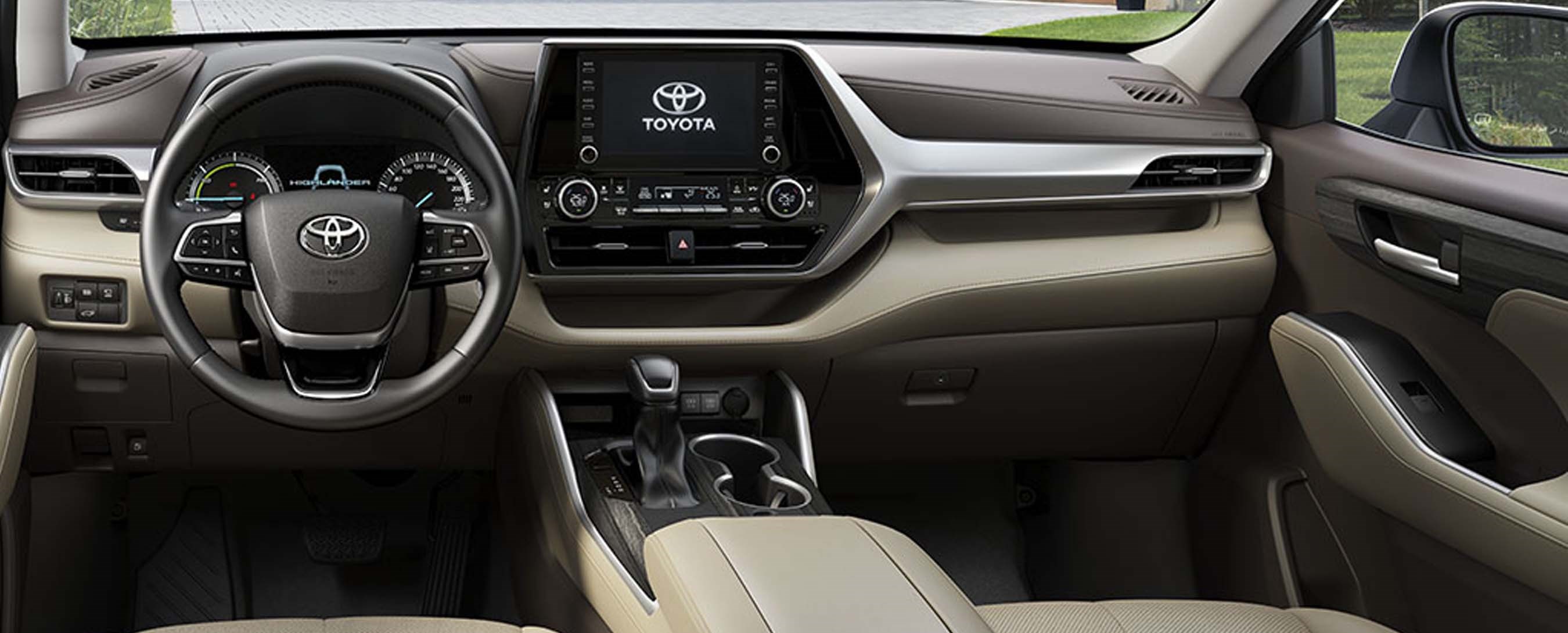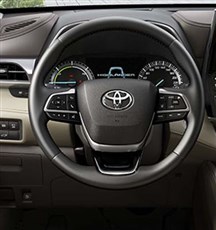 3-Spoke Leather Steering Wheel with Audio, Telephone, Voice, Multi-Info Display, Cruise Control, and Lane Trace Assist Controls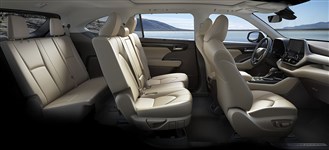 Dual Auto A/C with Humidity Sensor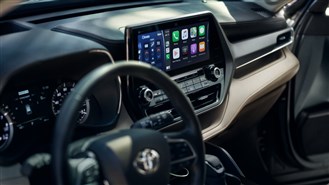 8-inch Smart Display Audio with 6 Speakers with Connected Features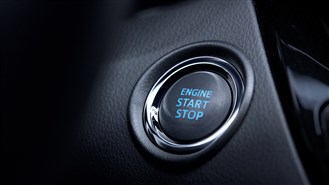 Smart Entry & Engine Push Start Button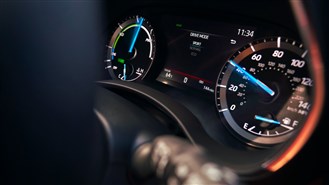 4.2 Inch Multi-Information Display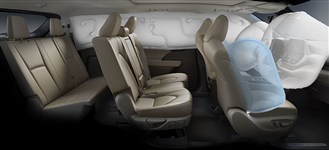 Driver, Passenger, Front Side & Curtain Side Airbags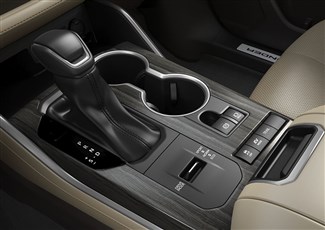 ECVT Transmission with Sequential Shift Mode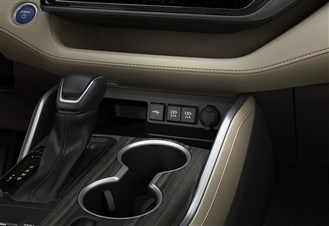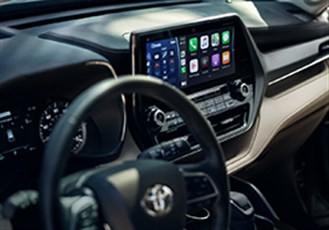 Entertainment System
Enjoy 8-inch smart display audio entertainment system with 6 speakers and connected features, and 3-Spoke Leather Steering Wheel with Audio, Telephone, Voice, Multi-Info Display, Cruise Control, and Lane Trace Assist Controls.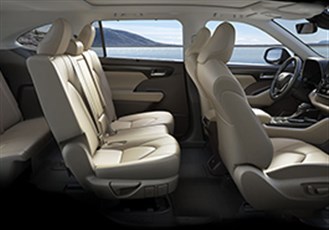 Comfort
Experience unlimited comfort and peace-of-mind, just as if you were relaxing at home. To achieve this for all vehicle occupants is Highlander's mission. it give you enough pace to seat up to eight persons.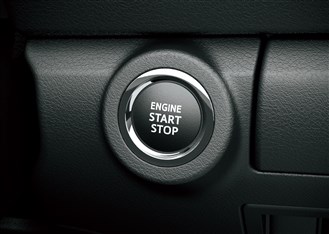 Smart Entry & Engine Push Start Button
The Highlander Hybrid's equipped with a smart entry and a push start button to simplifies turning your car on and off using one button.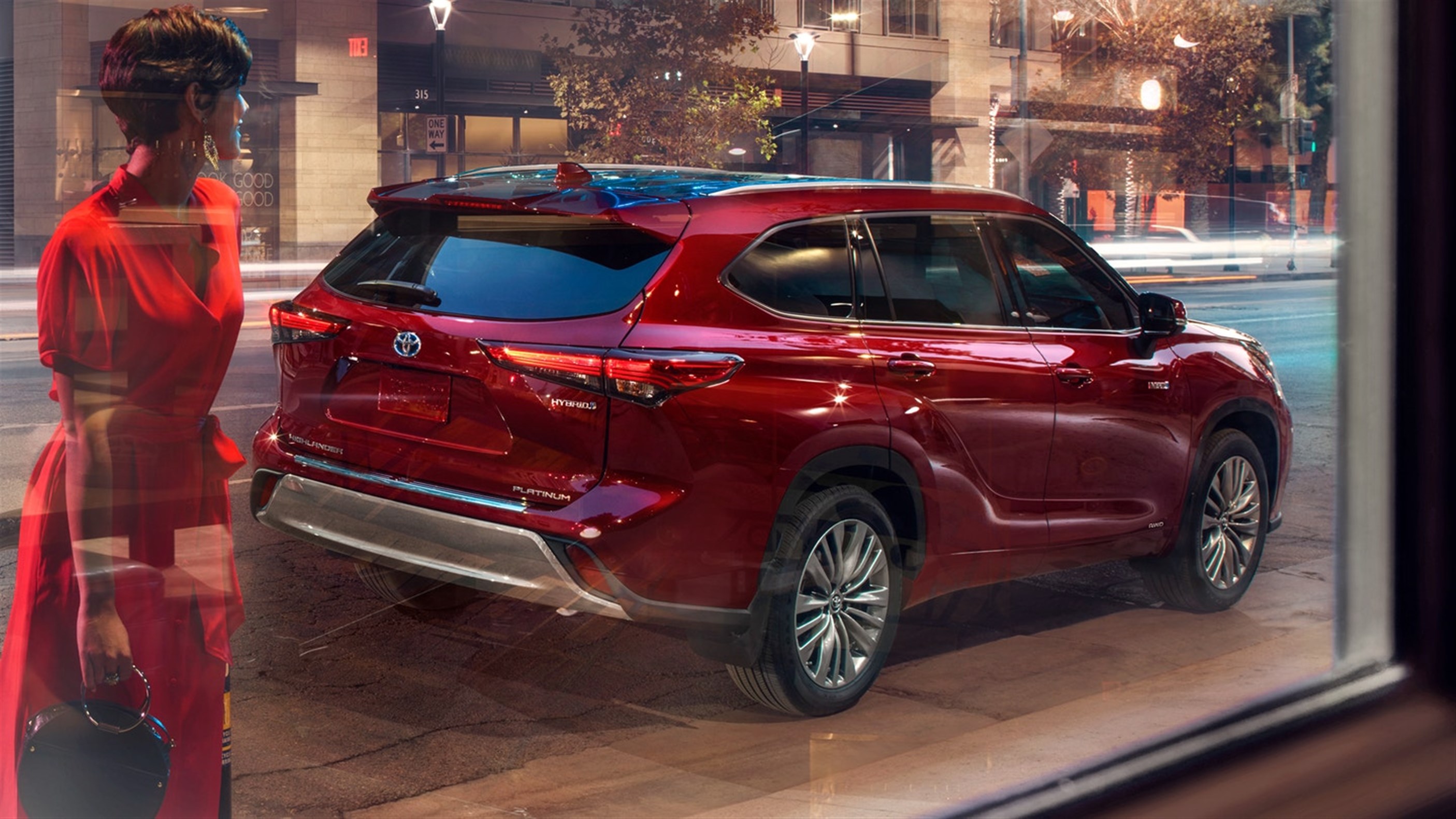 TOYOTA SAFETY
Aboard Highlander, all occupants can look forward to long drives with peace of mind from beginning to end. A host of advanced safety features achieves a level of performance that keeps travelers smiling all the way.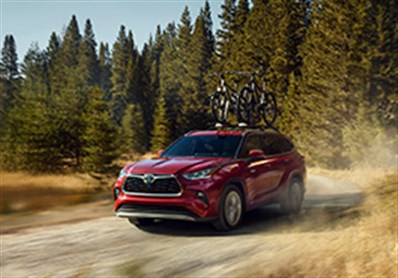 Highlander adopts the innovative integrated active safety features known as Toyota Safety SenseTM to provide multi-faceted support for the driver's and passengers' safety, Pre-Collision Brake Assist, Lane Departure Alert, Lane Tracing Assist, Dynamic Radar Cruise Control and Auto High Beam System.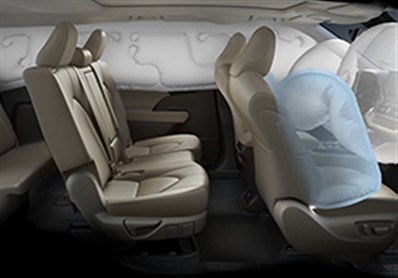 The Highlander comes equipped with Driver, Passenger, Front Side and Curtain Side Airbags (7 Total).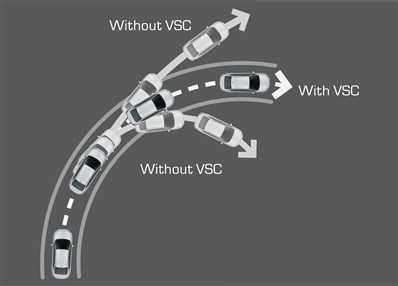 For more safety, the Highlander Hybrid comes with ABS and Vehicle Stability Control with VDIM.
Always
3
Years or 100,000 kilometer warranty, whichever comes first. Conditions and terms apply.
Disclaimer
BUMC s.a.l. reserves the right to modify the information contained in this site at any time without notice. While BUMC s.a.l. makes all reasonable efforts to ensure that all material on this site is correct, accuracy cannot be guaranteed and does not assume any responsibility for the accuracy, completeness or authenticity of any information contained in this site.
• This site and all information and materials contained herein are provided to you as is without warranty of any kind.
• BUMC s.a.l. is not responsible for information contained on Toyota models on independent websites and cannot confirm its validity.
• All information, imagery and videos are copyrighted and cannot be replicated or used.
• Photos are for illustration purposes only.

* The SRS airbags are supplemental devices to be used with the seatbelts. The driver and all passengers in the vehicle must wear their seatbelts properly at all times. Never install a rear-facing CRS (Child Restraint System) on the front passenger's seat. For a forward-facing CRS, it is recommended you use it in the rear seats. Please do not use accessories for the seats which cover the parts where the SRS side airbags should inflate. Such accessories may prevent the SRS side airbags from activating correctly, causing serious injury. The photo shows all the SRS airbags activated for display purposes only (the SRS side and curtain shield airbags only inflate on the side of the collision in an actual accident). For details on these and other important safety features, be sure to read the Owner's Manual carefully.
** People and obstacles that show in the monitor differ from the actual position and distance. Do not rely completely on the monitor and make sure you check the safety around the vehicle with your own eyes when driving.
Specifications
Major Dimensions & Vehicle Weights (unit)
Overall
Length (mm)
Width (mm)
Height (mm)
Wheelbase (mm)
Curb Weight
Cargo Space
Cargo Space Height
Cargo Space Width
Cargo Space Length
Cargo Space Capacity
Ground To Floor Height
Payload
Payload
Engine
Engine
No. of Cyls.
Fuel Type
Motor Generator
Max Torque
Max Torque
Max Output
Max Output
Tires & Wheels
Sizes
Tires
Seating Capacity
Seats
Seats
Hybrid Battery
Hybrid
Type
Interior
More Options
Steering Wheel Audio Controls
Remote Key
Leather Finishes
Parking Sensors
Push Start Button with Keyless Entry
Cool Box
Rearview Camera
Exterior
More Options
Chrome Finishes
Fog Lights
Alloy Wheels
Sunroof
Number of Doors
Spoiler
Running Board
Sporty / Adventure Accents