The Coaster delivers passengers to their destination in comfort and with peace of mind, even in harsh operating environments.
With the toughness to operate as a working vehicle for extended periods without a break, even on unpaved roads, an open interior with excellent access and extensive safety features in case of the unforeseen, the Coaster will let passengers enjoy a comfortable and reassuring ride to their destination.
Engine & Mechanical Features
Corporate business involved with the transportation business, will ensure top passenger satisfaction with the Toyota Coaster. As the Coaster travels from point A to B, the Coaster is equipped with a powerful engine and ensures the smoothest transportation in the best people carriers on the market.

- 1HZ - 4.2 liter, 6 Cylinder Diesel
- 129 HP @ 3800 RPM
- 285 NM @ 2200 RPM
- Power Assisted Steering
- Brakes (Front / Rear) = Drum / Drum
- Single Dry Plate Clutch
- Exhaust Brake
- Wire-fuel

Technology
Toyota has engineered the Coaster to ensure optimal safety and minimize passenger fatigue with a comfortable ride all using the top technology.
Stabilizers on both the front and rear deliver a comfortable and stable ride, even during large turns. In addition, the damping force of the shock absorbers was optimized. The stable vehicle stance while cornering contributes to excellent passenger comfort.
The UV-reducing green glass reduces ultraviolet rays, helping to protect the skin even when exposed to strong sunlight.
Simplify maintenance to facilitate long-term use with the Coasters engine (not pictured) and battery hatch (shown here).
Interior Features
Swipe left and right to view more*

INTERIOR
FEATURES
Swipe left and right to view more*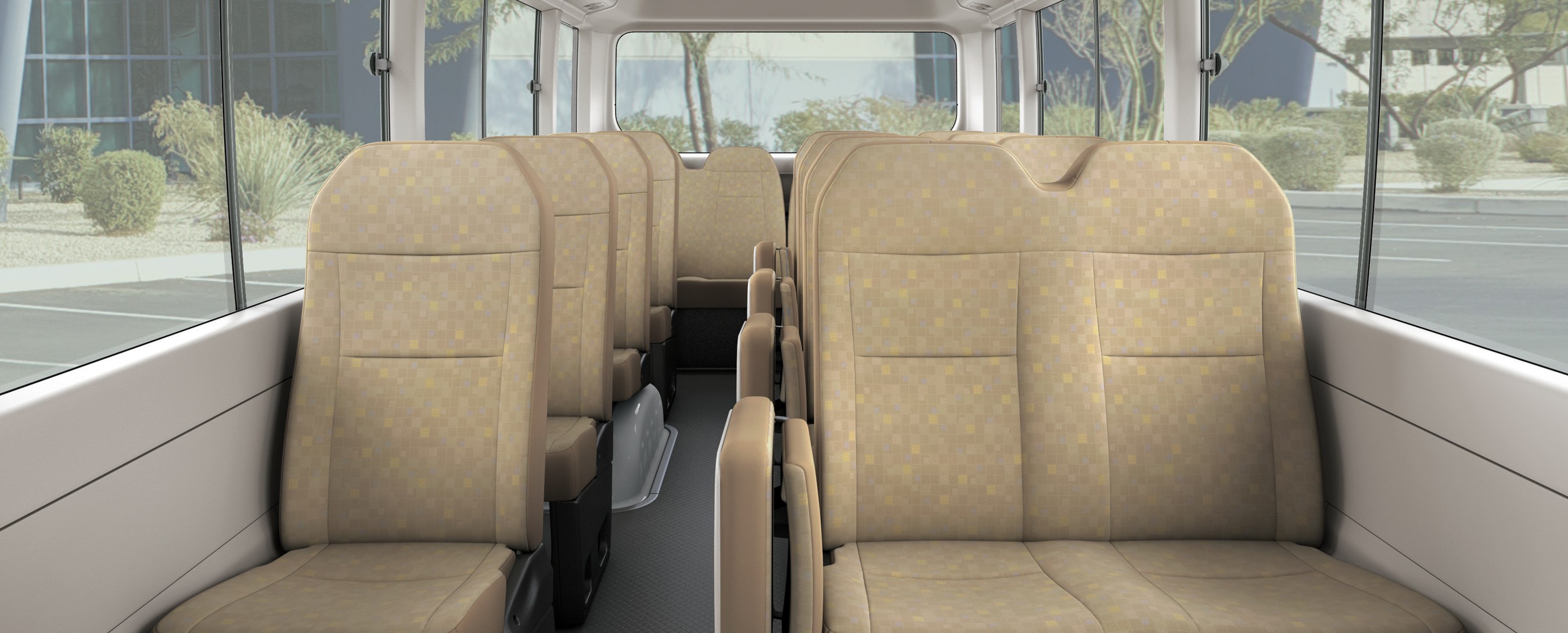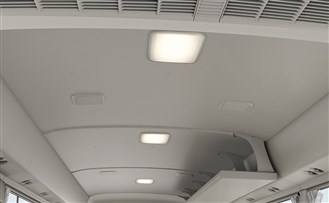 Overhead lighting and tall ceilings allow added comfort with ample luggage storage.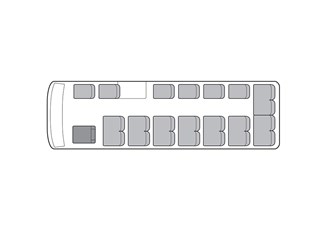 Coaster Layout for 30 Passengers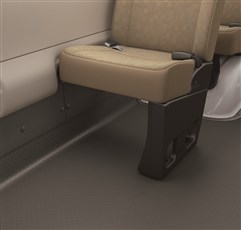 Durable and easy-to-clean fabric and floor material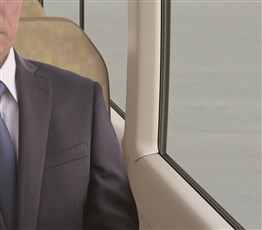 Roomy seats with ample space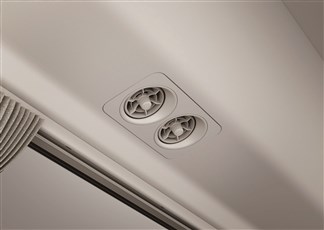 Air conditioning made for a spacious interior (optional)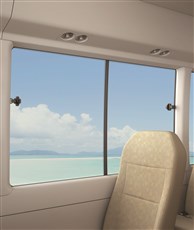 Function switches on the instrument panel are grouped within easy reach. Intuitive operation frees the driver from looking away from the road.
A deep and large doorstep enhances easy access so a wide range of passengers, from children to the elderly, can easily and securely get in and out.
Enhanced noise insulation enables passengers to enjoy talking during their trip. The extensive use of noise-absorbing and noise-insulating materials, including the floor panel covering the transmission, dramatically reduces noise reaching the interior from the engine compartment and outside the vehicle, creating a pleasant environment in which passengers can hear one another clearly.
Providing occupants with a high-strength cabin: Rigid body that complies with rollover regulations and Circular frame/High-tensile steel sheeting
Wide Open Luggage-type door
Warranty
2 Years

or 100,000 kilometer warranty, whichever comes first.
Conditions and terms apply.

Disclaimer
BUMC s.a.l. reserves the right to modify the information contained in this site at any time without notice. While BUMC s.a.l. makes all reasonable efforts to ensure that all material on this site is correct, accuracy cannot be guaranteed and does not assume any responsibility for the accuracy, completeness or authenticity of any information contained in this site.
•
This site and all information and materials contained herein are provided to you as is without warranty of any kind.
•

BUMC s.a.l. is not responsible for information contained on Toyota models on independent websites and cannot confirm its validity.
•

All information, imagery and videos are copyrighted and cannot be replicated or used.
•

Photos are for illustration purposes only.

* The SRS airbags are supplemental devices to be used with the seatbelts. The driver and all passengers in the vehicle must wear their seatbelts properly at all times. Never install a rear-facing CRS (Child Restraint System) on the front passenger's seat. For a forward-facing CRS, it is recommended you use it in the rear seats. Please do not use accessories for the seats which cover the parts where the SRS side airbags should inflate. Such accessories may prevent the SRS side airbags from activating correctly, causing serious injury. The photo shows all the SRS airbags activated for display purposes only (the SRS side and curtain shield airbags only inflate on the side of the collision in an actual accident). For details on these and other important safety features, be sure to read the Owner's Manual carefully.
** People and obstacles that show in the monitor differ from the actual position and distance. Do not rely completely on the monitor and make sure you check the safety around the vehicle with your own eyes when driving.

Specifications
Major Dimensions & Vehicle Weights (unit)
Overall
Length (mm)
Width (mm)
Height (mm)
Wheelbase (mm)
Cargo Space
Kerb Weight (KG)
Gross Vehicle Weight (KG)
Deck Height (mm)
Deck Width (mm)
Deck Length (mm)
Payload
Payload
Engine
Engine
No. of Cyls.
Fuel Type
Drive System
Power Steering
Engine Brake
Motor Generator
Max Torque
Max Torque
Max Output
Max Output
Tires & Wheels
Sizes
Tires
Seating Capacity
Seats
Seats
Hybrid Battery
Hybrid
Type
Interior
More Options
Steering Wheel Audio Controls
Remote Key
Leather Finishes
Parking Sensors
Push Start Button with Keyless Entry
Cool Box
Rearview Camera
Panoramic View Monitor Camera
Power Windows
Central Lock
Radio, AUX, USB, Bluetooth
Radio, AUX, USB, Bluetooth
Driver & Passenger Sun Visor
LCD Multi-Information Display
Ash Tray
A/C
Tilt & Telescopic Urethane Steering Wheel
Exterior
More Options
Chrome Finishes
Fog Lights
Alloy Wheels
Sunroof
Number of Doors
Spoiler
Running Board
Sporty / Adventure Accents
Panoramic Sunroof
Reverse Safety Buzzer
Intermittent Windshield Wiper
Heavy Duty Chassis
Halogen Headlamps
Fuel Cap with Key
Tiltable Cabin