Dynamic DNA
Adopt a "can do" or "go anywhere" mentality with the rugged and tough FJ Cruiser. Originally engineered to pay homage to the original Toyota FJ40 – the FJ Cruiser's robust structure is the undisputed off-road leader in the world with a celebrated cult following.
Blaze your own trail today and explore far and wide.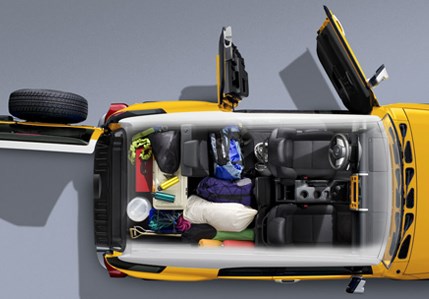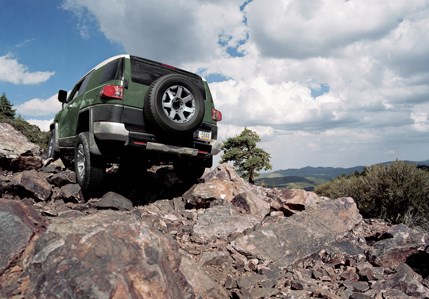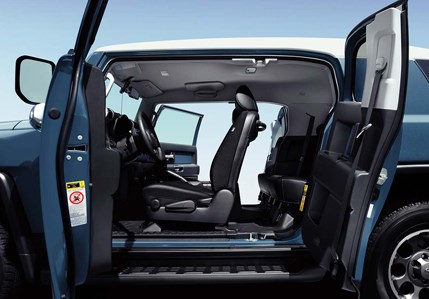 ENGINE & MECHANICAL FEATURES
Bold, brawny high power, high efficiency V6 4-liter (1GR-FE) engine Packing rich torque at low to medium speeds, this muscular V6 engine delivers top level off road performance with either 6MT or 5AT systems. Once on road, strong power treats you to high speed cruising comfort.

- 4.0 L, 6 Cylinders, Dual VVT-I
- 271 HP @ 5,600 RPM
- 38.9 Kg-m @ 4,400 RPM
- Electric Rear Differential Lock

TECHNOLOGY
Take command with technological features designed to excite and take command of the road ahead. From the high-tech instrument panel that displays a large diameter speedometer in the middle of a handsome functional layout or built-in Bluetooth to control your calls and music while keeping your hands on the wheel. The technology extends beyond the cabin, take your choice of 4WD systems designed to meet everybody's leisure driving needs. Full-time 4WD is ideal for active high speed driving and city cruising, while part-time 4WD is perfect for bold driving in a wide range of conditions.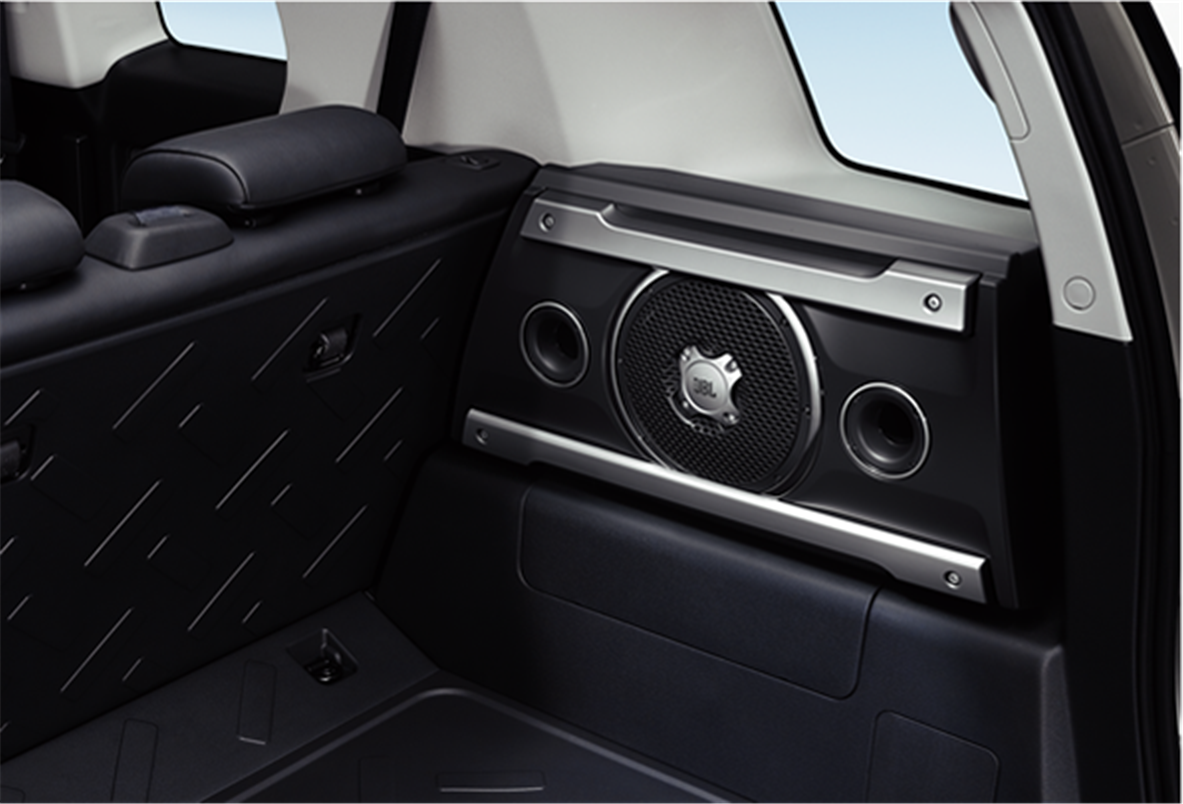 JBL Sound System (10 speakers with subwoofer system)
Coaxial speakers mounted in the four corners of the car combined with full-range speakers in the front doors deliver clearer, more exhilarating sound. The subwoofer adds richness and power to the bass. Also, included Box woofer and amplifier, Instrument panel coaxial speakers, Front door full-range speakers.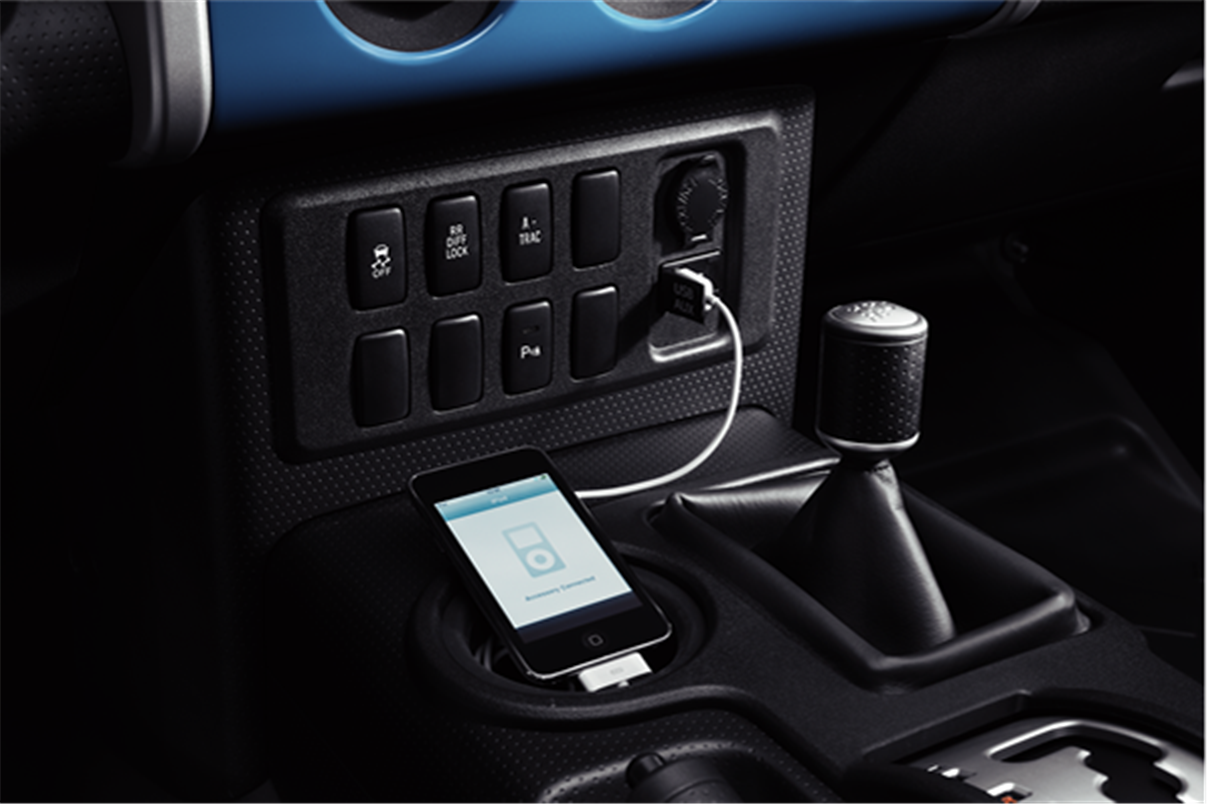 EXTERIOR
FEATURES
Sturdy chassis draws on stalwart Land Cruiser heritage
The same Toyota expertise that built the world renowned Land Cruiser Prado is behind FJ CRUISER chassis development. The result is rugged dependability and solid support for high level off road driving performance.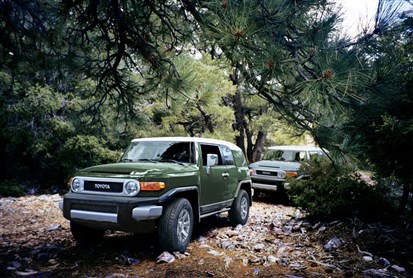 522mm wheel articulation gives you plenty of ground clearance to brave rugged rocky roads and mountain paths. 34o approach and 31o departure angles add to FJ CRUISER off road prowess, for agile ability to tackle steep slopes.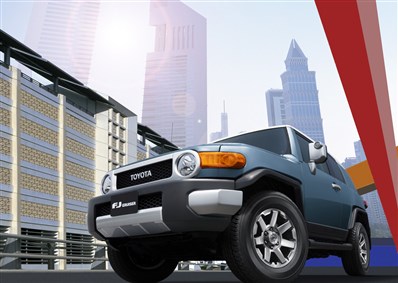 The FJ CRUISER combines front double wishbone suspension and rear four-link rigid axle suspension with torsion bars and coil springs. These sturdy systems work with twin tube shock absorbers for unrivalled driving performance and riding comfort.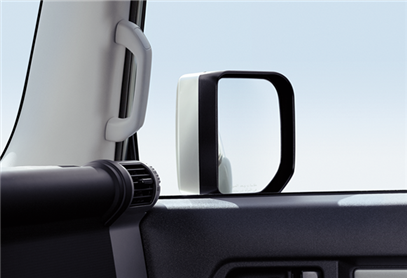 Large door mirrors and side window defrosters help ensure clear side to rear views while in motion.

INTERIOR
FEATURES
Swipe left and right to view more*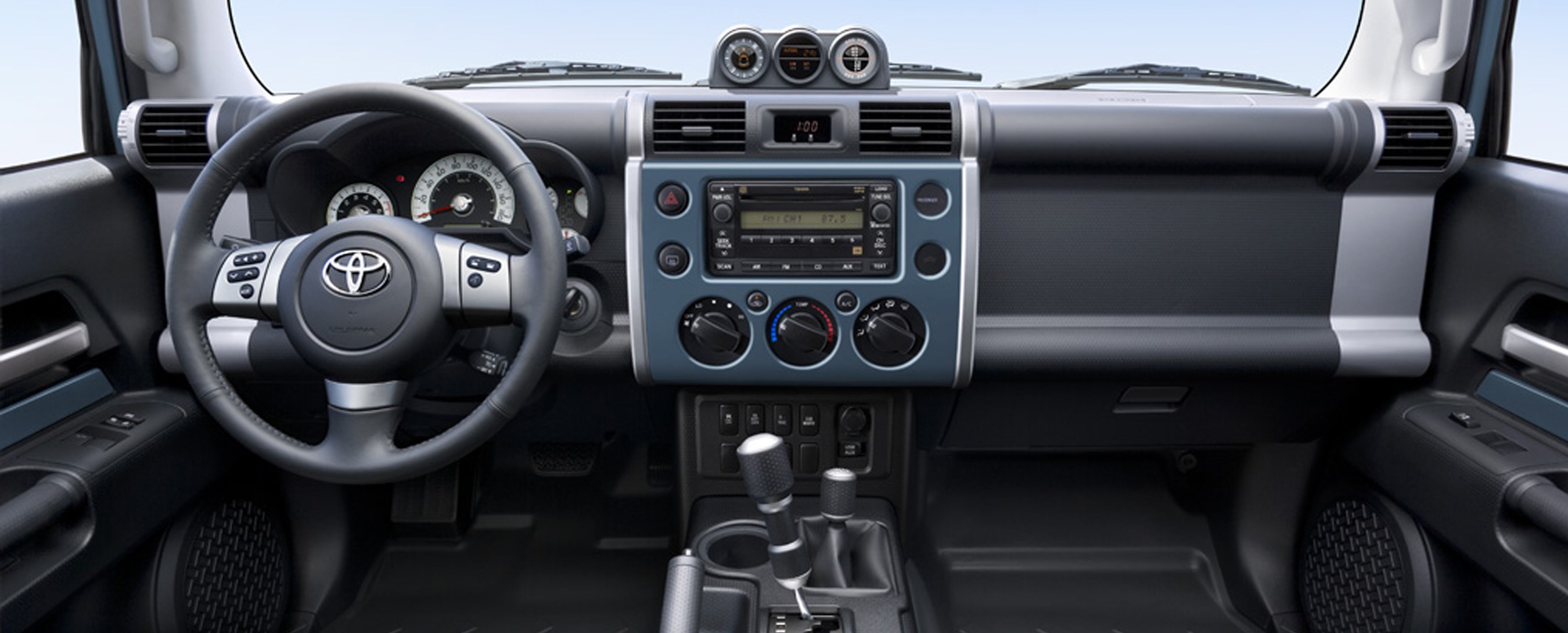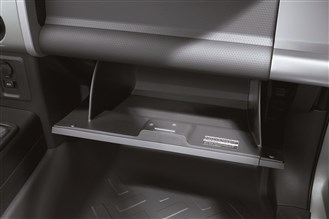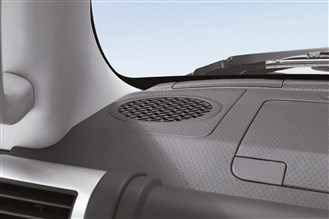 Instrument Panel Coaxial Speakers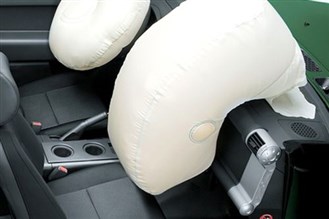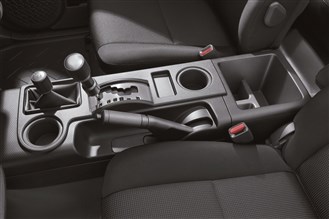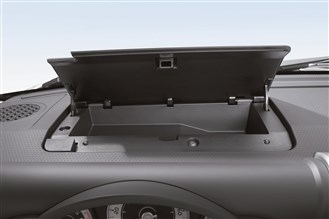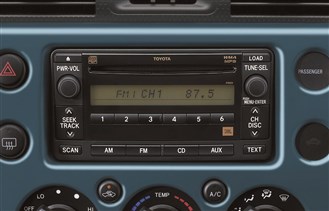 JBL AM/FM, CD-changer for 10 speakers with subwoofer system
Audio control with hands on the wheel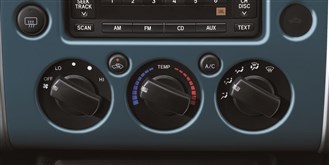 Large knob AC adjustment without removing gloves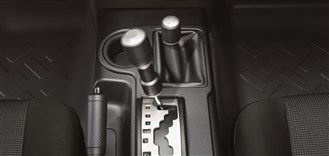 Part-time 4WD for unfettered exploration (5AT)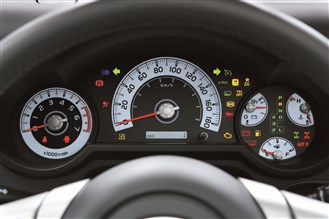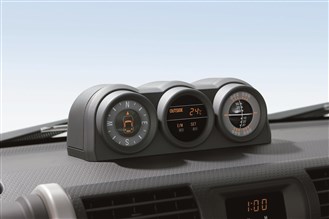 Instrument feedback on external conditions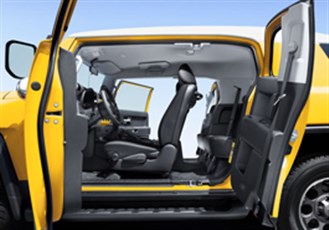 Unique rear hinged doors for effortless rear access
The FJ CRUISER makes it easy to enter and exit the back seats, thanks to a unique rear hinged door design. This adds to passenger comfort, as well as giving the vehicle a cool, modern look.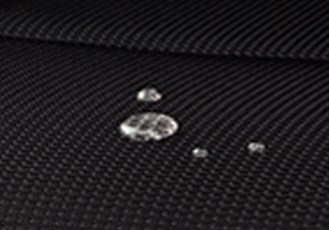 Smart new style zone with wipe clean seating
It's a breeze to wipe dirt, sand, and water from water resistant and water repellent* seat upholstery. No need to be concerned about weather or ground conditions as you head for outdoor fun!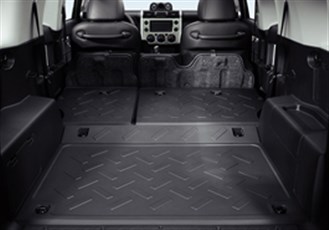 Foldable, removable rear seats for your fellow travelers
Double-folding rear seats provide a 60/40 split for carrying long objects. You can even take out the rear seats to make space for large volume cargo. Note: Seat removal and reattachment require some tools. Please ask your dealer about correct attachment procedures, and refer to the owner's manual for details.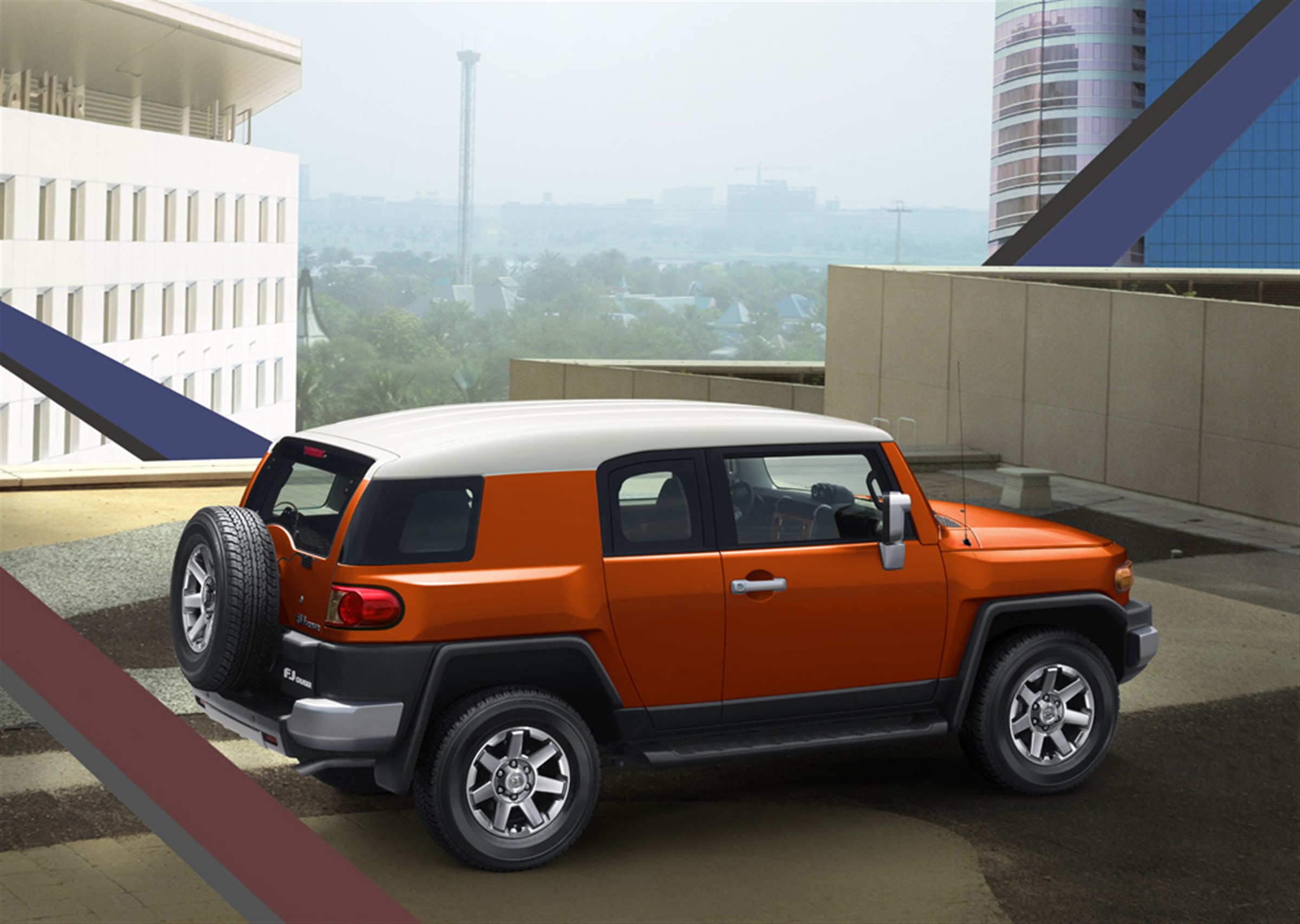 TOYOTA SAFETY
Toyota is renowned for its safety features, and the Toyota FJ Cruiser is fully equipped with the road ahead with its safety features include Vehicle Stability Control (VSC), Traction Control (TRAC), Anti-lock Brake System (ABS), Electronic Brake-force Distribution (EBD) among others. The FJ Cruiser is created for the ultimate peace of mind.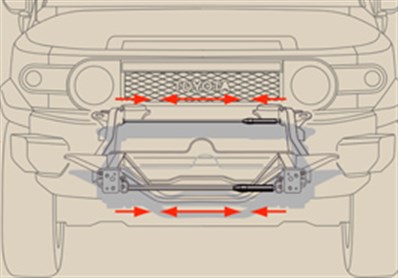 Hood design to help reduce pedestrian injury
Impact absorbing structures are adopted in the hood and fenders to help reduce impact in case of a collision involving the vehicle and a pedestrian.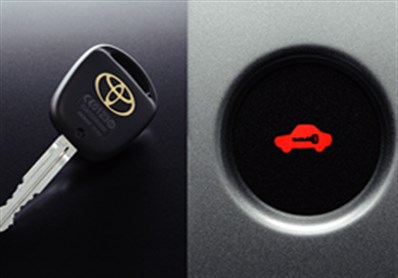 Immobilizer anti-theft protection for your valued vehicle
The immobilizer helps prevent theft by stopping the engine from starting without an authentic key. The FJ CRUISER system offers a high level of security by authenticating both the key and the vehicle using encrypted data.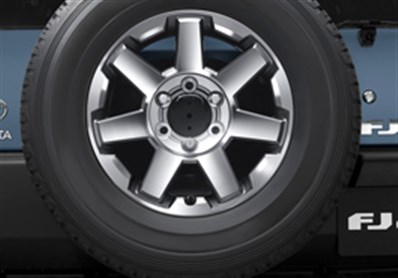 Spare tire wheel nut locking feature
To help avoid the theft of the spare tire on the rear hatch, a spare tire wheel nut locking device is provided.

Warranty
Always
3
or 100,000 kilometer warranty, whichever comes first. Conditions and terms apply.
Disclaimer
BUMC s.a.l. reserves the right to modify the information contained in this site at any time without notice. While BUMC s.a.l. makes all reasonable efforts to ensure that all material on this site is correct, accuracy cannot be guaranteed and does not assume any responsibility for the accuracy, completeness or authenticity of any information contained in this site.
• This site and all information and materials contained herein are provided to you as is without warranty of any kind.
• BUMC s.a.l. is not responsible for information contained on Toyota models on independent websites and cannot confirm its validity.
• All information, imagery and videos are copyrighted and cannot be replicated or used.
• Photos are for illustration purposes only.

* The SRS airbags are supplemental devices to be used with the seatbelts. The driver and all passengers in the vehicle must wear their seatbelts properly at all times. Never install a rear-facing CRS (Child Restraint System) on the front passenger's seat. For a forward-facing CRS, it is recommended you use it in the rear seats. Please do not use accessories for the seats which cover the parts where the SRS side airbags should inflate. Such accessories may prevent the SRS side airbags from activating correctly, causing serious injury. The photo shows all the SRS airbags activated for display purposes only (the SRS side and curtain shield airbags only inflate on the side of the collision in an actual accident). For details on these and other important safety features, be sure to read the Owner's Manual carefully.
** People and obstacles that show in the monitor differ from the actual position and distance. Do not rely completely on the monitor and make sure you check the safety around the vehicle with your own eyes when driving.


Specifications
Major Dimensions & Vehicle Weights (unit)
Overall
Length (mm)
Width (mm)
Height (mm)
Wheelbase (mm)
Cargo Space
Kerb Weight (KG)
Gross Vehicle Weight (KG)
Deck Height (mm)
Deck Width (mm)
Deck Length (mm)
Payload
Payload
Engine
Engine
No. of Cyls.
Fuel Type
Drive System
Power Steering
Engine Brake
Motor Generator
Max Torque
Max Torque
Max Output
Max Output
Tires & Wheels
Sizes
Tires
Seating Capacity
Seats
Seats
Hybrid Battery
Hybrid
Type
Interior
More Options
Steering Wheel Audio Controls
Remote Key
Leather Finishes
Parking Sensors
Push Start Button with Keyless Entry
Cool Box
Rearview Camera
Panoramic View Monitor Camera
Power Windows
Central Lock
Radio, AUX, USB, Bluetooth
Radio, AUX, USB, Bluetooth
Driver & Passenger Sun Visor
LCD Multi-Information Display
Ash Tray
A/C
Tilt & Telescopic Urethane Steering Wheel
Exterior
More Options
Chrome Finishes
Fog Lights
Alloy Wheels
Sunroof
Number of Doors
Spoiler
Running Board
Sporty / Adventure Accents
Panoramic Sunroof
Reverse Safety Buzzer
Intermittent Windshield Wiper
Heavy Duty Chassis
Halogen Headlamps
Fuel Cap with Key
Tiltable Cabin