Distinctive styling & Dynamic design
A small passenger car SUV that provides utility and fun for everyday use and for leisure activities. Class-leading luggage capacity and interior space, and numerous convenient storage solutions. New platform achieves outstanding basic performance Equipped with an array of advanced functions, including safety technologies.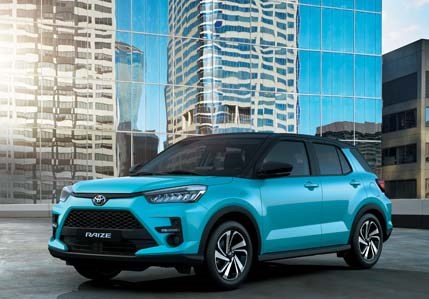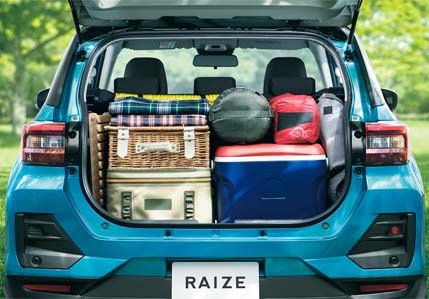 ENGINE & MECHANICAL FEATURES
Newly developed turbocharged, intercooled, inline 3-cylinder, gasoline engine provides an optimal balance of fuel efficiency and acceleration performance.

- Turbo Engine / FWD
- 96 HP @ 6,000 RPM
- 72 KW Torque @ 2,400 – 4,000 RPM
- Automatic CVT Transmission + Electric Power Steering
- Fuel Tank Capacity = 36 Liters
TECHNOLOGY
Be prepared to dive in and learn different technologies
Enter a cabin that blends technology with elegance, and ultimate driving joy.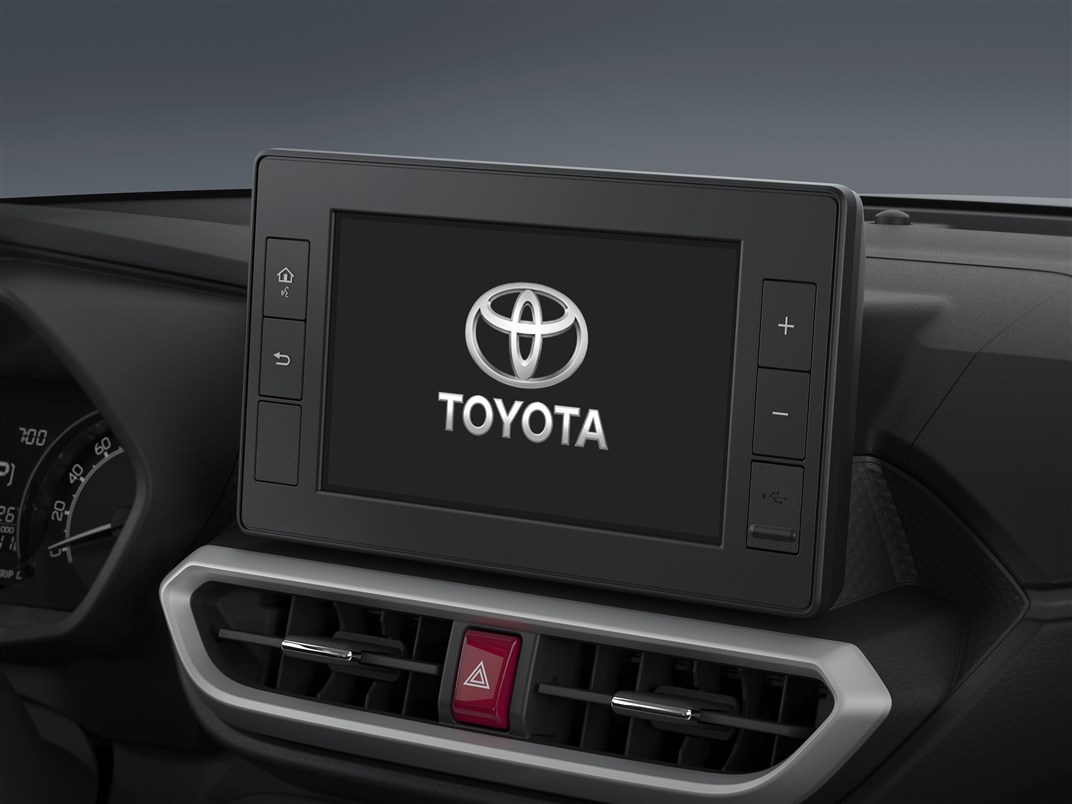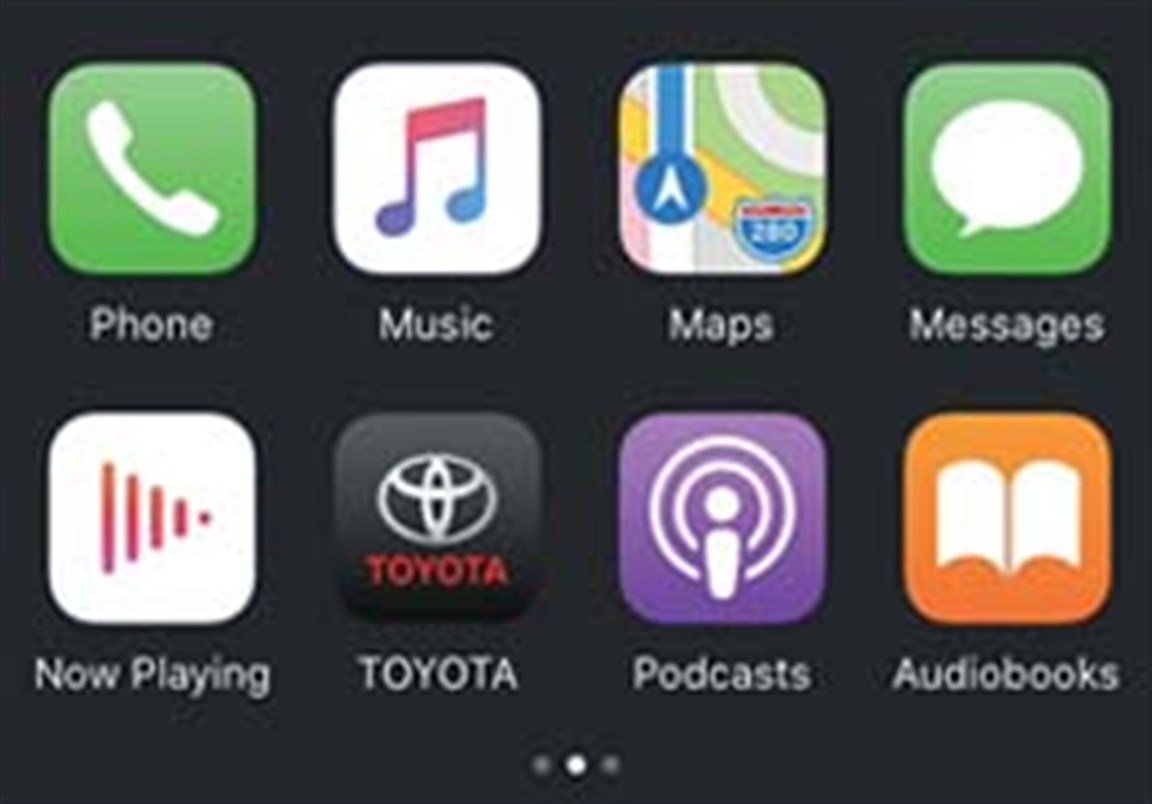 EXTERIOR
FEATURES
Strong and bold appearance
Angular bumper corners emphasize strength and width. Black garnishes create the lifted appearance of an SUV.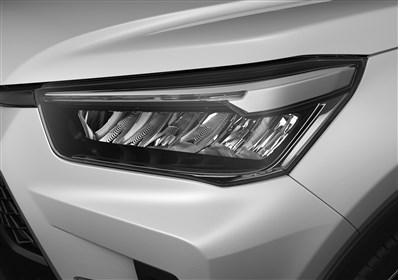 LED headlamp
Energy-efficient, advanced front lamps that provide excellent visibility.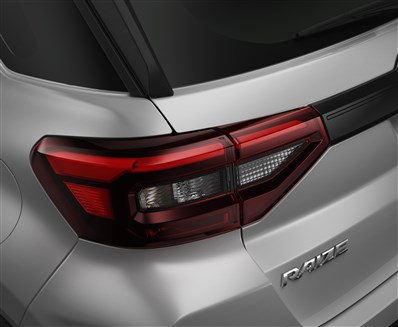 Rear combination lamp
LED rear and combination lamps have been adopted on all models to save power and ensure visibility.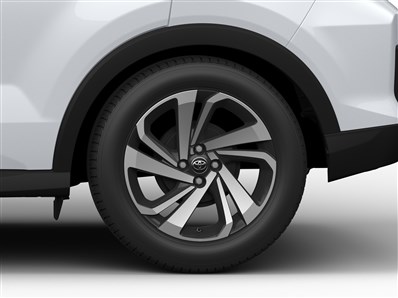 Tire & Wheel
Tire and wheel packages contribute to outstanding fuel economy and performance.

INTERIOR
FEATURES
Swipe left and right to view more*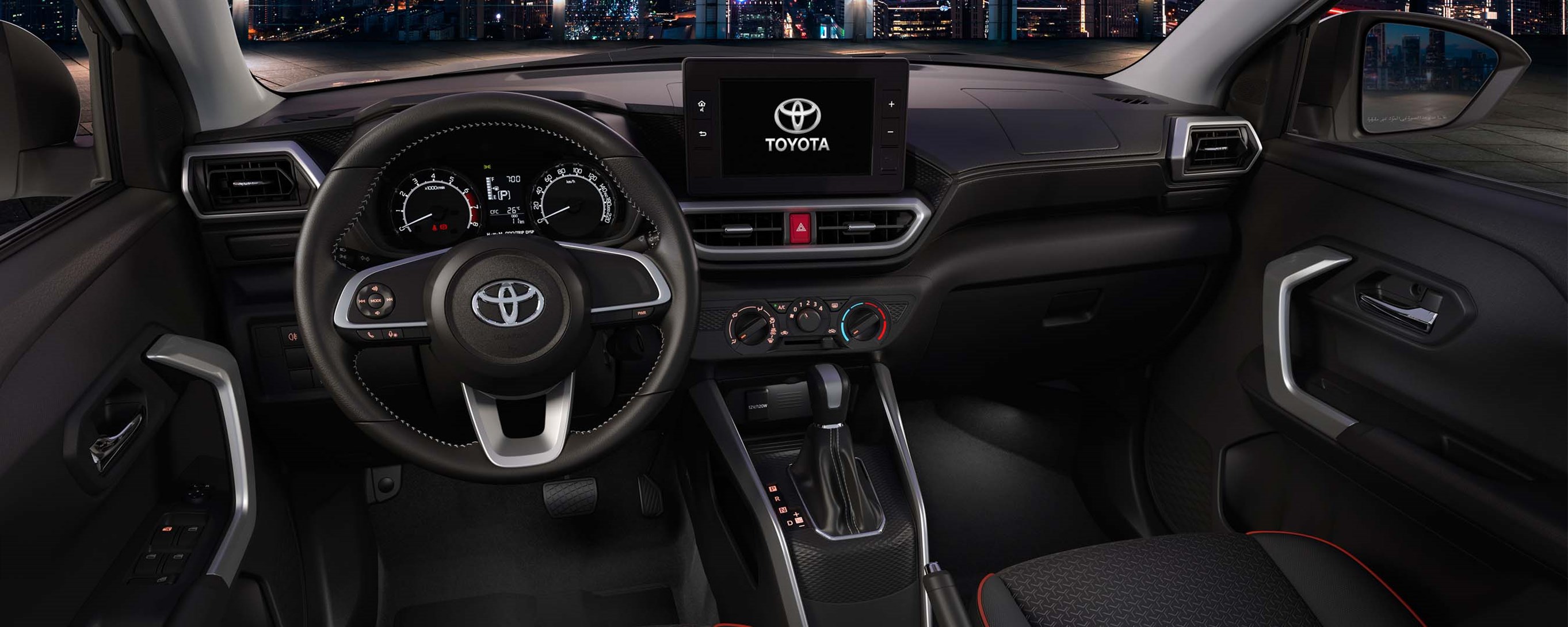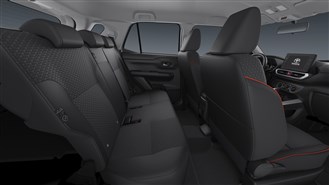 60/40 folding + ISOFIX rear seats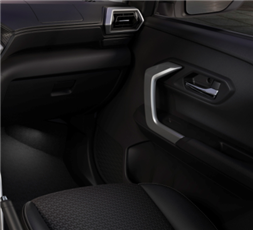 Black interior trim with chrome plating accents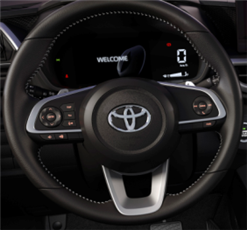 4 spoke leather steering wheel with Audio & Telephone controls.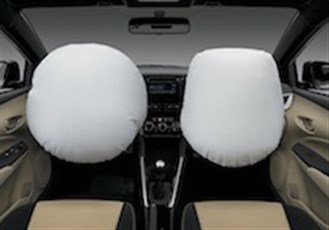 Driver and Passenger Airbags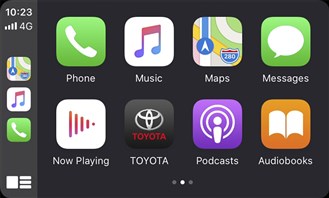 Apple CarPlay & Android Auto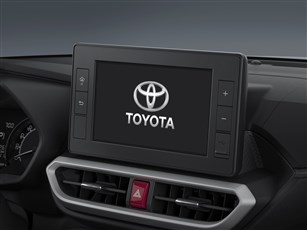 8-inch Connected Display Audio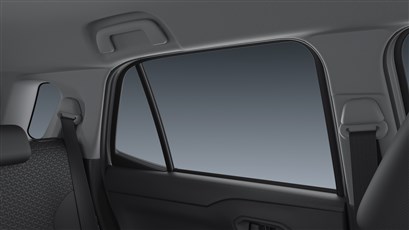 Excellent visibility from the rear seat
Large rear and back door glass, along with the rear quarter glass provide a wide field of vision.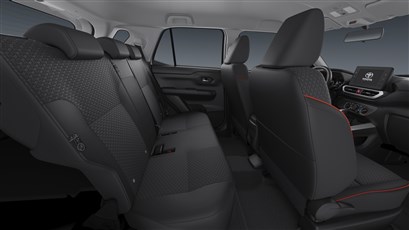 Ample couple distance
Spacious rear seat with class-leading couple distance.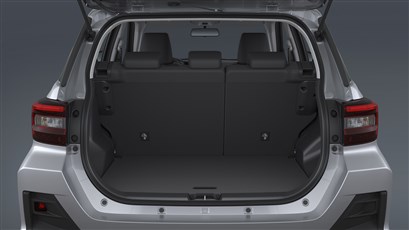 Ample luggage space
Class-leading luggage capacity ensures outstanding versatility.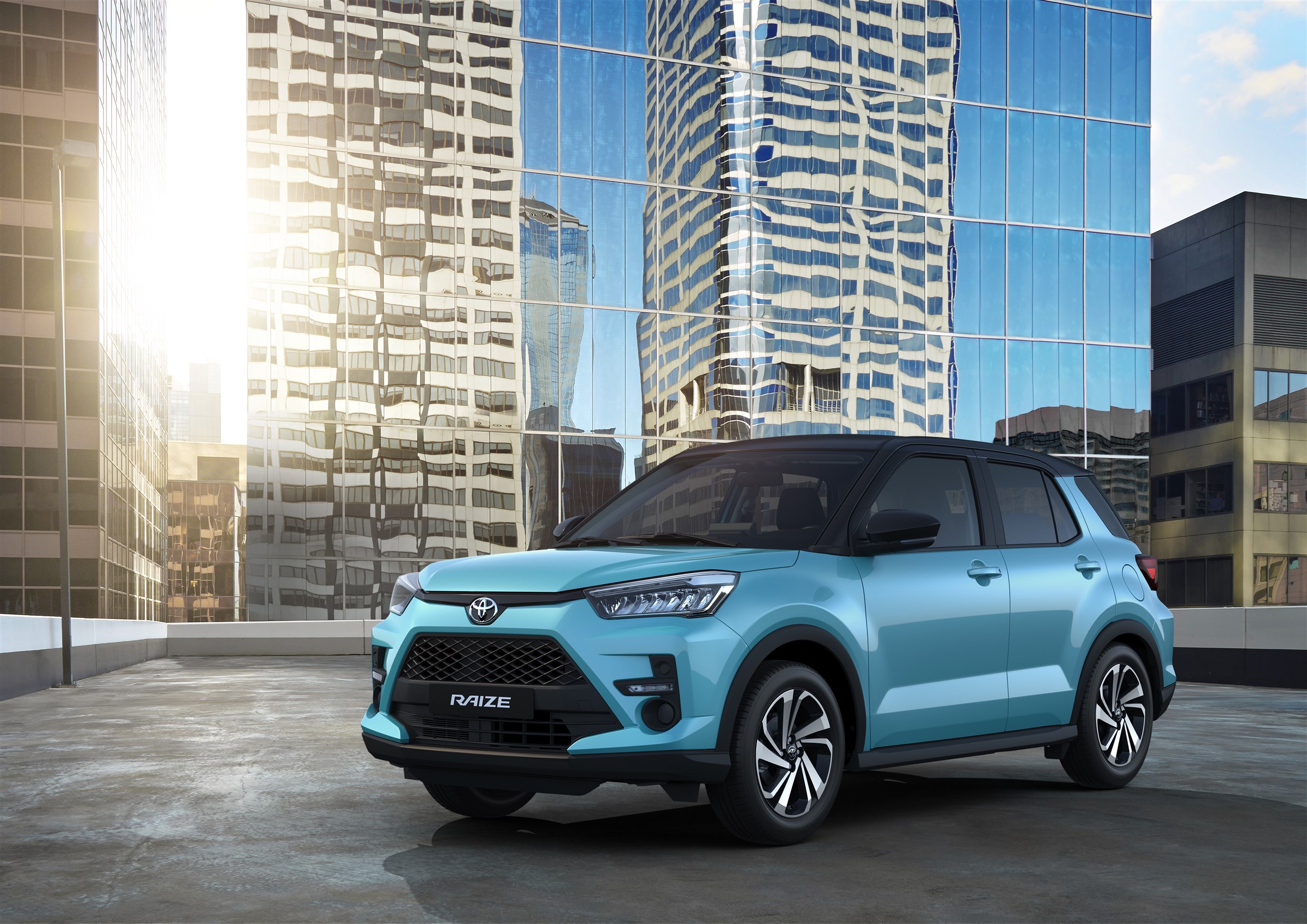 TOYOTA SAFETY
The new Toyota Raize equipped with many safety features and provides customers with peace of mind and support for comfortable driving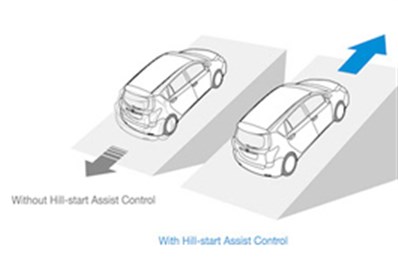 Hill-start Assist System
Helps to prevent the vehicle from rolling backward, for example when starting on a steep incline.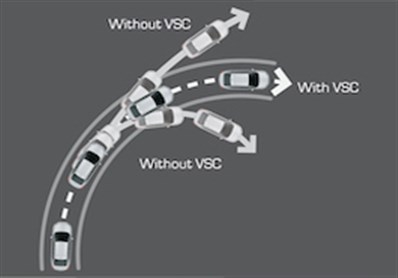 Vehicle Stability Control
When sensors detect conditions likely to cause skidding it helps prevent front or rear wheel slip by optimally controlling engine power and braking force.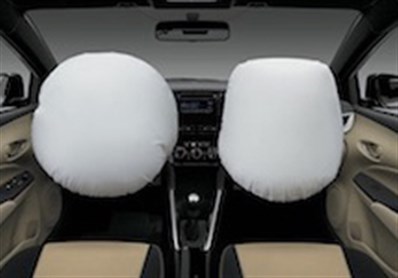 Driver & Passenger AirBags
To help reduce the impact to occupants in a collision, the Raize is equipped with SRS driver airbag, and SRS front passenger airbag.

Warranty
Always
3
or 100,000 kilometer warranty, whichever comes first. Conditions and terms apply.
Disclaimer
BUMC s.a.l. reserves the right to modify the information contained in this site at any time without notice. While BUMC s.a.l. makes all reasonable efforts to ensure that all material on this site is correct, accuracy cannot be guaranteed and does not assume any responsibility for the accuracy, completeness or authenticity of any information contained in this site.
• This site and all information and materials contained herein are provided to you as is without warranty of any kind.
• BUMC s.a.l. is not responsible for information contained on Toyota models on independent websites and cannot confirm its validity.
• All information, imagery and videos are copyrighted and cannot be replicated or used.
• Photos are for illustration purposes only.


* The SRS airbags are supplemental devices to be used with the seatbelts. The driver and all passengers in the vehicle must wear their seatbelts properly at all times. Never install a rear-facing CRS (Child Restraint System) on the front passenger's seat. For a forward-facing CRS, it is recommended you use it in the rear seats. Please do not use accessories for the seats which cover the parts where the SRS side airbags should inflate. Such accessories may prevent the SRS side airbags from activating correctly, causing serious injury (Lexus genuine seat covers are specifically designed for models equipped with the SRS side airbags. To find out about availability in your area, please inquire at your local dealer). The photo shows all the SRS airbags activated for display purposes only (the SRS side and curtain shield airbags only inflate on the side of the collision in an actual accident). For details on these and other important safety features, be sure to read the Owner's Manual carefully.
** People and obstacles that show in the monitor differ from the actual position and distance. Do not rely completely on the monitor and make sure you check the safety around the vehicle with your own eyes when driving.
Packages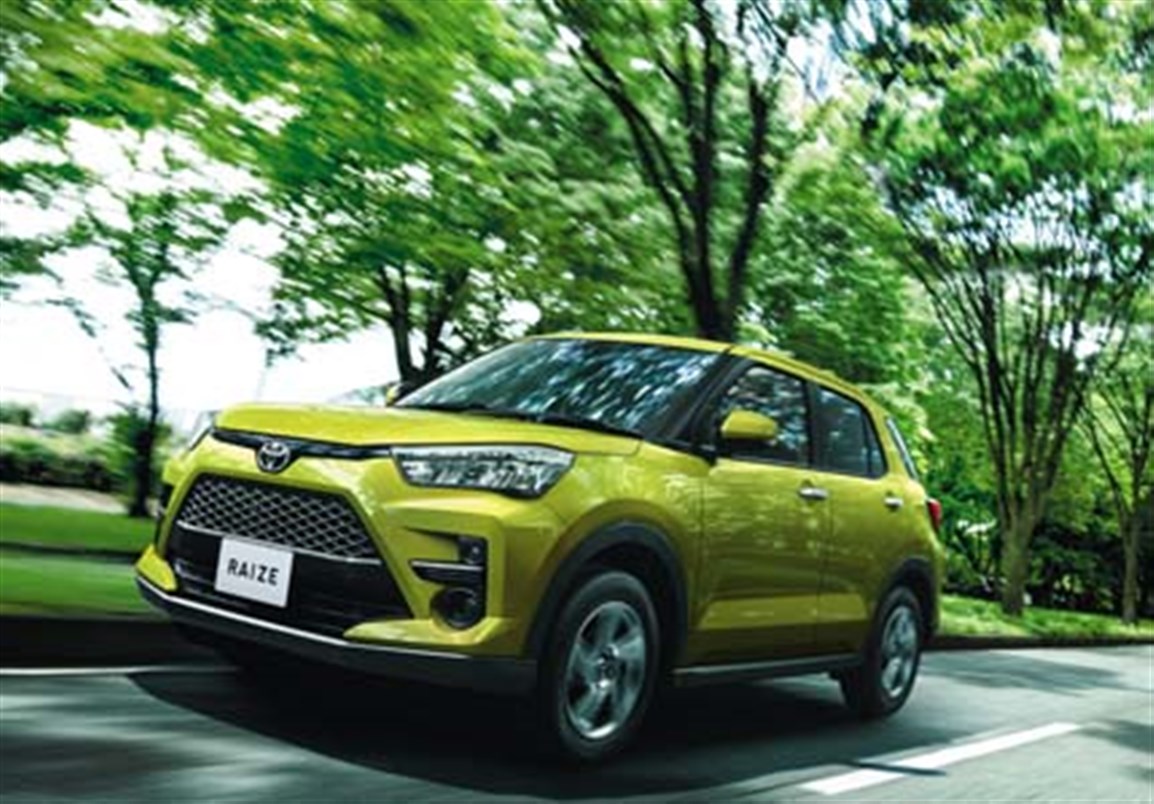 Toyota Raize Turbo Standard
- 16 inch Alloy Wheels (205/65/R16)
- 4 Lamp Halogen Headlamps
- Display Audio System with 4 Speakers, Bluetooth, USB, Apple Car Play, Android Auto
- 4 Spoke Urethane Steering Wheel with Audio & Telephone Controls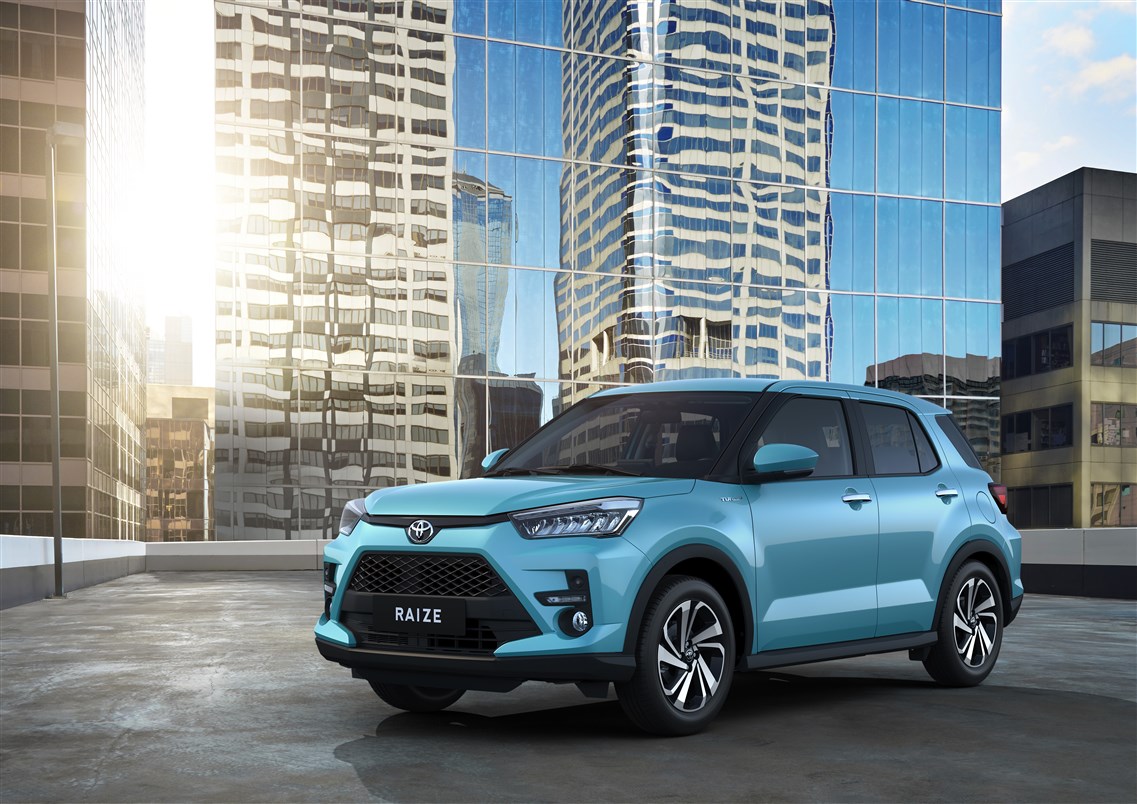 Toyota Raize Turbo Full Option
- 17-inch Alloy Wheels (205/60/R17)
- LED Headlamps
- Auto Light Control System
- 4 Spoke Leather Steering Wheel with Audio & Telephone Controls
- Black Interior Trim with Chrome Plating Accents
- Display Audio System with 4 Speakers, Bluetooth, USB, Apple Car Play, Android Auto
Specifications
Major Dimensions & Vehicle Weights (unit)
Overall
Length (mm)
Width (mm)
Height (mm)
Wheelbase (mm)
Cargo Space
Kerb Weight (KG)
Gross Vehicle Weight (KG)
Deck Height (mm)
Deck Width (mm)
Deck Length (mm)
Payload
Payload
Engine
Engine
No. of Cyls.
Fuel Type
Drive System
Power Steering
Engine Brake
Motor Generator
Max Torque
Max Torque
Max Output
Max Output
Tires & Wheels
Sizes
Tires
Seating Capacity
Seats
Seats
Hybrid Battery
Hybrid
Type
Interior
More Options
Steering Wheel Audio Controls
Remote Key
Leather Finishes
Parking Sensors
Push Start Button with Keyless Entry
Cool Box
Rearview Camera
Panoramic View Monitor Camera
Power Windows
Central Lock
Radio, AUX, USB, Bluetooth
Radio, AUX, USB, Bluetooth
Driver & Passenger Sun Visor
LCD Multi-Information Display
Ash Tray
A/C
Tilt & Telescopic Urethane Steering Wheel
Exterior
More Options
Chrome Finishes
Fog Lights
Alloy Wheels
Sunroof
Number of Doors
Spoiler
Running Board
Sporty / Adventure Accents
Panoramic Sunroof
Reverse Safety Buzzer
Intermittent Windshield Wiper
Heavy Duty Chassis
Halogen Headlamps
Fuel Cap with Key
Tiltable Cabin