Stylish, Versatile & Multi-Talented to Match Your Lifestyle
Fusing dynamic energy with sharp elegant styling, the Rush looks great everywhere—at the beach, in the mountains, and in the city. The only question is, where do you want to go?
Engine & Mechanical Features
The Toyota Rush 2NR-VE engine incorporates Dual VVT-i (Variable Valve Timing-intelligent), which continuously optimizes intake and exhaust valve timing in response to driving conditions to deliver excellent performance in various conditions, together with light weight and low friction components that contribute to high combustion and outstanding fuel efficiency.

The power and stability that comes from a front engine rear wheel platform creates a feeling of comfort.

- 1.5L Dual VVT-I DOHC 4 Cylinder Engine with 16 Valves
- 109 HP @ 6,000 RPM
- 136 NM Torque @ 4,200 RPM
- 4-Speed Automatic Transmission
Technology
Enter a cabin that blends technology with elegance, and ultimate driving joy.
Stay connected and entertained wherever with the Rush's audio system with AM/FM/CD/USB/AUX and Bluetooth convenience.
The instrument panel integrates speedometer and tachometer meters and is stylishly accented by elegant chrome-plated rings. Three-dimensional scales enhance visibility to provide vital driving information at a glance. Additionally, the multi-information display in the center of the meters displays fuel efficiency in an intuitive format, together with an eco-bar indicator.
When carrying the Electronic Key, all doors can be unlocked by simply pressing the switch in the door handle. The Rush can be started by simply depressing the brake pedal and pushing the engine switch. To stop the engine, push the switch again for an easy and quick engine shut down.
Interior Features
The interior cabin of the Toyota Rush blends strength with elegance, comfort, spaciousness enough to seat seven passengers, allowing fresh horizons to spring into view.
Swipe left and right to view more*

INTERIOR
FEATURES
Swipe left and right to view more*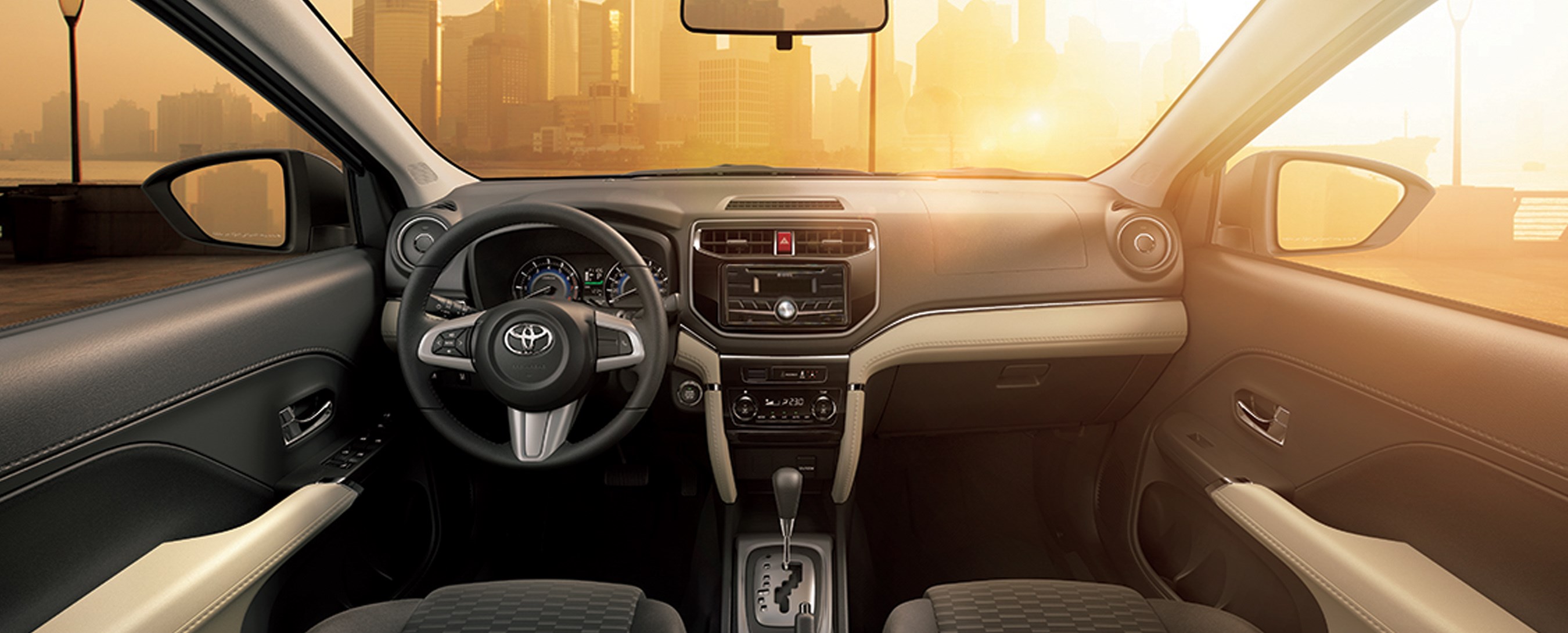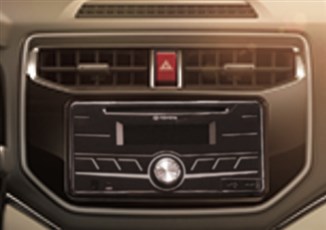 Audio System with AM/FM/CD/AUX/USB/Bluetooth & Six Speakers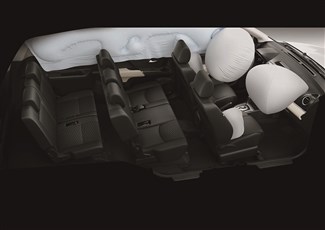 Equipped with SRS driver airbag, SRS front passenger airbag, SRS side airbags (front seats) and SRS curtain shield airbags (front and rear seats).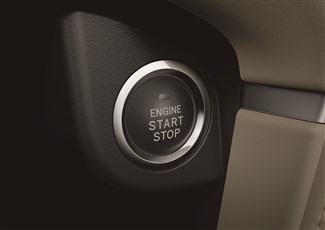 Remote Entry with Engine Push Start Button
The three rows of seats all comfortable accommodate occupants, or configure to carry a variety of loads. For example, the second-row and third-row setbacks fold down to create a large space for carrying long items, or the third-row setbacks tumble-fold to expand the luggage space. The driver's seat is spacious too, enhancing comfort on long drives.
The rear cooler integrated in the roof further boosts comfort in the rear seats, for all occupants to ride in comfort.
A spacious interior with room for up to seven makes getting out and about even more fun.
LED headlamps ensure excellent visibility at night and in low light while helping save power.
Attach a carrier on the built-in roof rails to load large cargo items that don't fit inside. The rails give the exterior an active look.
Stylish 17-inch alloy wheels with forward-slanting stylized spokes add to the rugged image.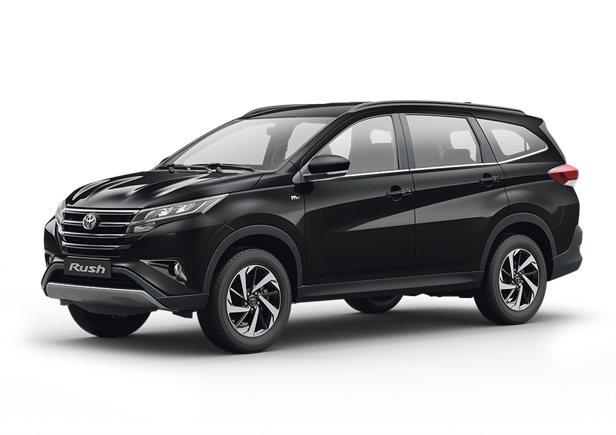 Black Metallic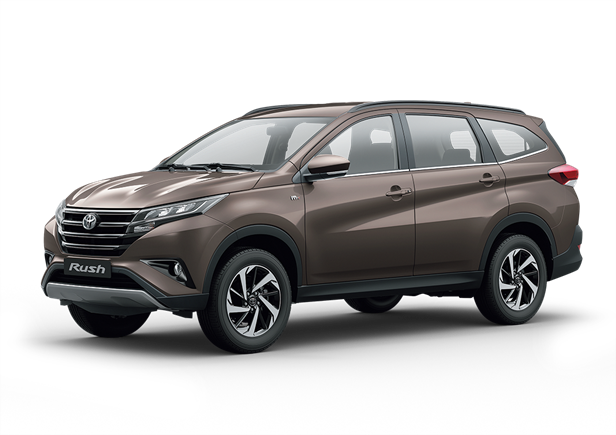 Bronze Mica Metallic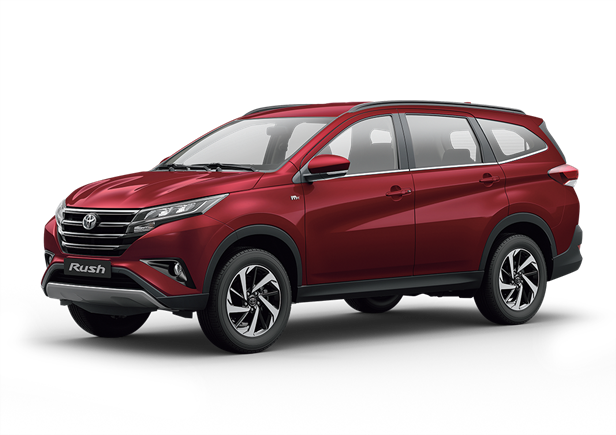 Dark Red Mica Metallic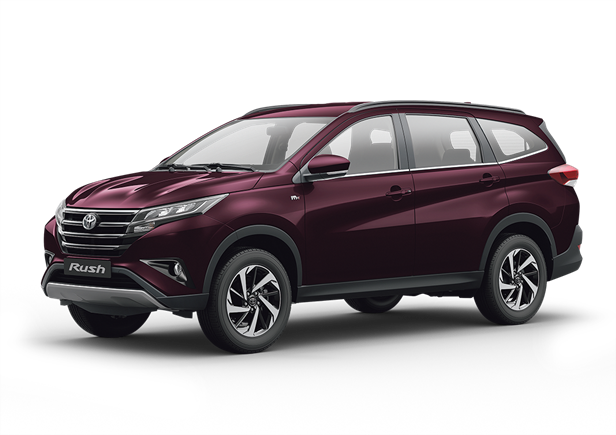 Deep Maroon Mica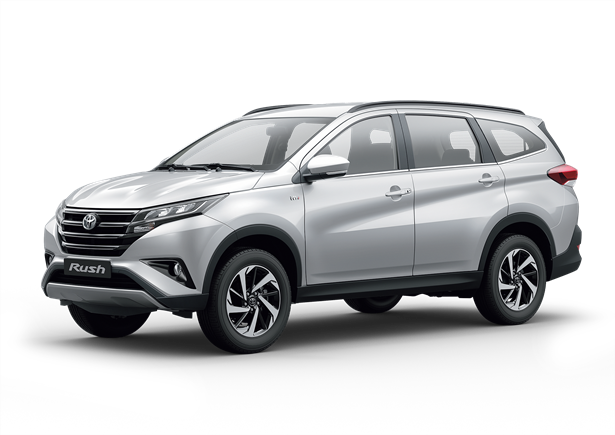 Silver Mica Metallic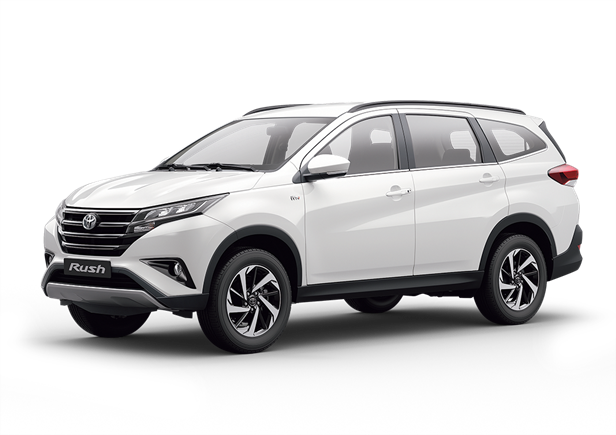 White
Warranty
3 Years

or 100,000 kilometer warranty, whichever comes first.
Conditions and terms apply.
Disclaimer
BUMC s.a.l. reserves the right to modify the information contained in this site at any time without notice. While BUMC s.a.l. makes all reasonable efforts to ensure that all material on this site is correct, accuracy cannot be guaranteed and does not assume any responsibility for the accuracy, completeness or authenticity of any information contained in this site.
•
This site and all information and materials contained herein are provided to you as is without warranty of any kind.
•

BUMC s.a.l. is not responsible for information contained on Toyota models on independent websites and cannot confirm its validity.
•

All information, imagery and videos are copyrighted and cannot be replicated or used.
•

Photos are for illustration purposes only.

* The SRS airbags are supplemental devices to be used with the seatbelts. The driver and all passengers in the vehicle must wear their seatbelts properly at all times. Never install a rear-facing CRS (Child Restraint System) on the front passenger's seat. For a forward-facing CRS, it is recommended you use it in the rear seats. Please do not use accessories for the seats which cover the parts where the SRS side airbags should inflate. Such accessories may prevent the SRS side airbags from activating correctly, causing serious injury. The photo shows all the SRS airbags activated for display purposes only (the SRS side and curtain shield airbags only inflate on the side of the collision in an actual accident). For details on these and other important safety features, be sure to read the Owner's Manual carefully.
** People and obstacles that show in the monitor differ from the actual position and distance. Do not rely completely on the monitor and make sure you check the safety around the vehicle with your own eyes when driving.

Specifications
Major Dimensions & Vehicle Weights (unit)
Overall
Length (mm)
Width (mm)
Height (mm)
Wheelbase (mm)
Engine
Engine
No. of Cyls.
Fuel Type
Motor Generator
Max Torque
Max Torque
Max Output
Max Output
Tires & Wheels
Sizes
Tires
Seating Capacity
Seats
Seats
Hybrid Battery
Hybrid
Type
Interior
More Options
Steering Wheel Audio Controls
Remote Key
Leather Finishes
Parking Sensors
Push Start Button with Keyless Entry
Cool Box
Rearview Camera
Exterior
More Options
Chrome Finishes
Fog Lights
Alloy Wheels
Sunroof
Number of Doors
Spoiler
Running Board
Sporty / Adventure Accents